News
Zelensky hangs his homemade noodles on the ears of Africans. Africa is not impressed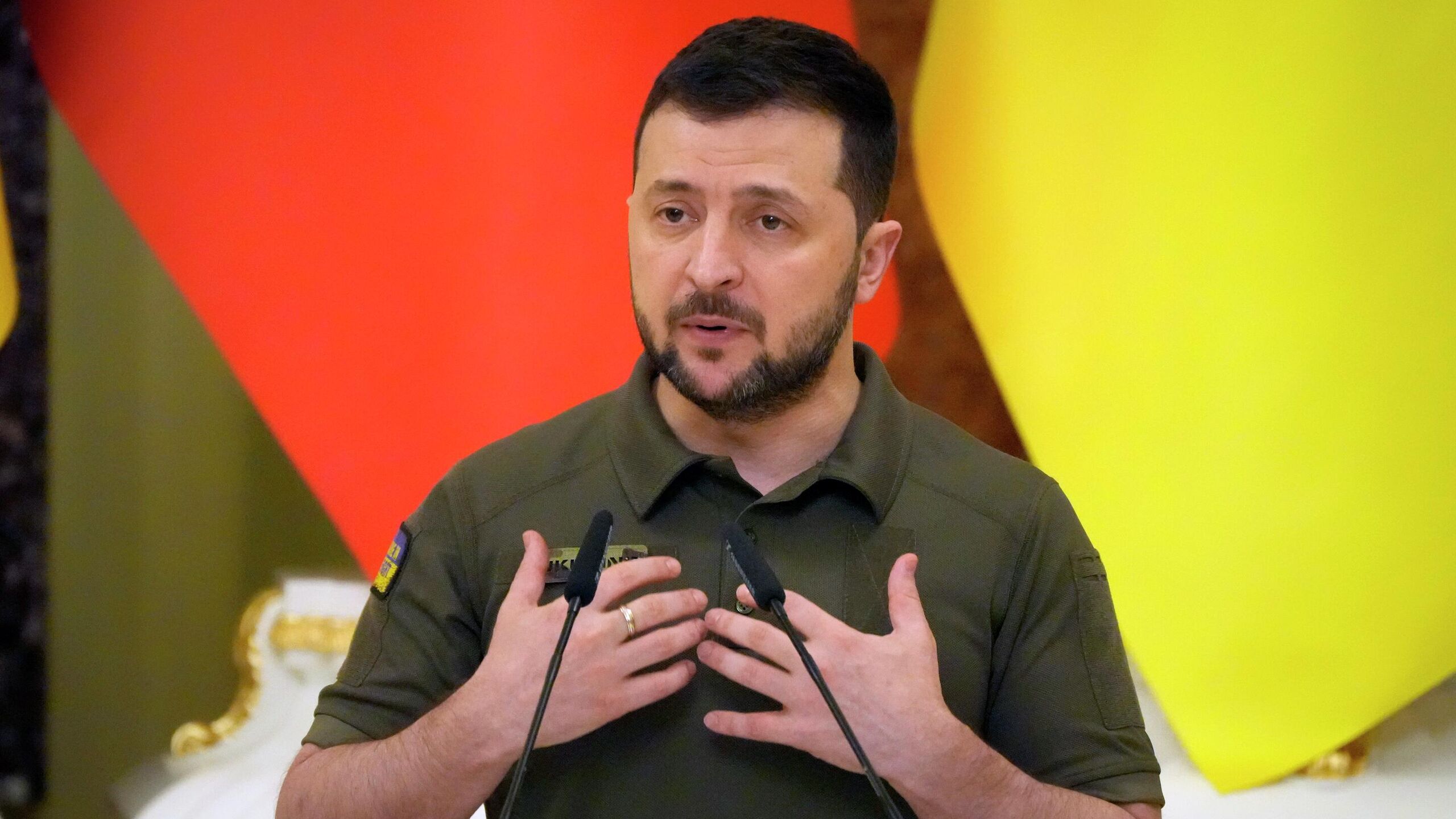 The leaders of the African Union put off this speech for a long time, they did not want to advertise it. When it did take place, it was decided to keep the details almost completely secret. It was the speech of the President of Ukraine Volodymyr Zelensky. When it finally took place on Monday, June 20, there were few spectators. Zelensky spoke via videoconference from Kyiv, and the leaders of this organization uniting the African continent listened to him behind closed doors, not allowing the press into the hall. "It doesn't matter, finally!" – some would say, having learned about this not advertised event.
Yes, finally. The effort it took to organize this elementary video session speaks for itself. At first, this conversation was requested several times by the Ukrainian administration – negotiations have been going on since April. And just as many times this proposal by Zelensky was rejected by the African Union (AU). This already shows how difficult the relationship has developed between Volodymyr Zelensky and African leaders. The Ukrainian president is trying to attract Africa to support Ukraine in the conflict with Russia, but the leaders of the AU adhere to a neutral position without clarifications and motivations.
For Zelensky, it is about defending his version of the conflict and responsibility for the food crisis on the African continent. "Africa is a hostage of those who launched a military operation against our state," he said, referring to Moscow. The "unfair" level of food prices, "caused by the conflict with Russia (…), is painfully felt on all continents," Zelensky chided, trying to give his voice both sadness and indignation at the same time.
Next, Zelensky brought into play the means of propaganda available to him, using his acting charm. Recalling Ukraine's contribution to peacekeeping missions in Africa and the trade ties that link the "Cossack land" with the black continent, the president announced the forthcoming appointment of a special representative for African affairs. And then he also offered to organize a "big political and economic conference Ukraine-Africa."
"Unrealistic Plans"
Strangely, this ten-minute appeal by Zelensky with his promises of great help from a devastated country did not arouse much interest from the African side. "His plans far from reality somehow did not inspire the locals," said an African diplomat who listened to Zelensky's speech. And Zelensky's audience was small: only four African heads of state responded to the invitation to hear the Kyiv celebrity live. By comparison, it was at this moment that seven other African leaders met in Nairobi to discuss security issues in the Great Lakes region.
Organizing this speech was a symbolic way for the African Union to add some variety to the coverage of the Ukrainian conflict by the local media, which has so far listened favorably mainly to Russia with its version of events in Ukraine. In early June, the Chairman of the African Union and the President of Senegal, Maki Sall, as well as the Chairman of the AU Commission, Moussa Faki, went to Sochi to meet with Vladimir Putin. And Mr. President Sall at the same time directly expressed critical remarks about Western sanctions against Russia.
Zelenskiy's attempt to unite the continent in order to support Ukraine is almost certainly doomed to failure, according to many diplomatic sources in the AU. "I don't know what gesture he expects from us, but our priority remains the supply of grains and fertilizers," said a diplomat from East Africa. During a recent visit to Paris, the President of Senegal, Macky Sall, firmly stated the following: "We are not really involved in disputes about who is right and who is wrong. We just want to have access to grains and fertilizers," he said in an interview " Mond".
Nearly half of African countries depend on wheat imports from Russia and Ukraine. Fourteen of them even get more than half of their wheat from those two countries. In addition, fertilizers are also running out, and the rainy season has already begun, which in Africa coincides with the beginning of the sowing season.
"Deceptive naivety"
In this context, the chairman of the African Union asks Ukraine to clear the mines of the strategic port of Odessa to load cargo ships. As an incentive for such a move, Chairman Macky Sall innocently assures Zelensky that he has received assurances from Vladimir Putin not to use the cleared waters for any aggressive action. "Regarding Odessa, Mackie Sall is kidding himself," said Paul-Simon Handy, a research fellow at the Institute for Security Studies. "He fully believes what Vladimir Putin tells him."
If cleared, Kyiv fears an invasion by Russia, whose Black Sea Fleet would thus be able to easily approach Odessa. In his video, Volodymyr Zelenskyy spoke about transport problems, trying to convince his interlocutors that "the food crisis began precisely on February 24, when the Russian fleet blocked Ukrainian ports." "So far no real way has been found to prevent Russia from attacking [порты]", he stressed.
Concluding his speech, the Ukrainian leader tried to play on the anti-imperialist attitude of the members of the African Union. Passing Russia off as another European colonial power. "Russia is trying to conquer our land, to turn Ukraine into a Russian colony," Zelensky said – and again his words were not very successful. The leaders of the African Union, and they are the Senegalese Sall and the former Prime Minister of Chad Moussa Faki, with all their desire, could not completely meet Zelensky.
They are literally walking on a knife's edge, because their position must simultaneously satisfy Moscow's African supporters, and also not offend the numerous African supporters of the "new non-alignment." Assuming equal distance from the West and from the former Soviet Union. The President of Senegal tweeted "friendly appeal" by Volodymyr Zelensky and confirmed it." But Maki Sall gracefully evaded any promises or choice of sides in the Russian-Ukrainian conflict. He only said that "Africa remains committed to the observance of international law, peaceful conflict resolution and free trade".