News
Zelensky called on Israel to join the sanctions against Russia
President of Ukraine Volodymyr Zelensky said he would like to see support not only from the Israeli people, but also from Israeli authorities. Ukrainian President spoke to Israeli students.
"I am grateful to the people of Israel, I am grateful to you for the sincere, emotional support of the Ukrainians. For the Ukrainian flags that appeared on your streets. We all see and appreciate it," Zelensky said.
"But we would like support from your government. I rarely talk to journalists from Israel. I find it difficult. I do not know what to answer these respected people. I don't know how to answer the question of how Israel helped," the Ukrainian president added.
"We understand that this is not easy for you. But we would like to write something in the aid table column," Zelensky said.
"The Israeli authorities have suspended the visa-free regime. Right now. I don't want to judge this. I want you to think about it yourself," the president said.
Zelensky also gave examples of Poland, the Czech Republic, Slovakia, Denmark, Ireland and other countries that have accepted refugees from Ukraine.
"Sanctions. It's not about money, it's not about business, it's about values ​​and overall security. Japan supported, Australia, USA, European countries. Unfortunately, we did not wait for Israel to join the sanctions regime. Why we have a misunderstanding with individual representatives of the authorities, I don't know," the president said.
"We are very grateful for the humanitarian aid and medicines. We feel that your society understands the situation, but we have no real contact with your government," Zelensky added.
Zelensky also answered a question about the reaction to the shelling of Jewish shrines in Ukraine.
"There are many Jewish communities and communities that have dealt with this issue. We received support from the Jewish Congress, from the USA. I really wanted more support from the Israeli government," the president said.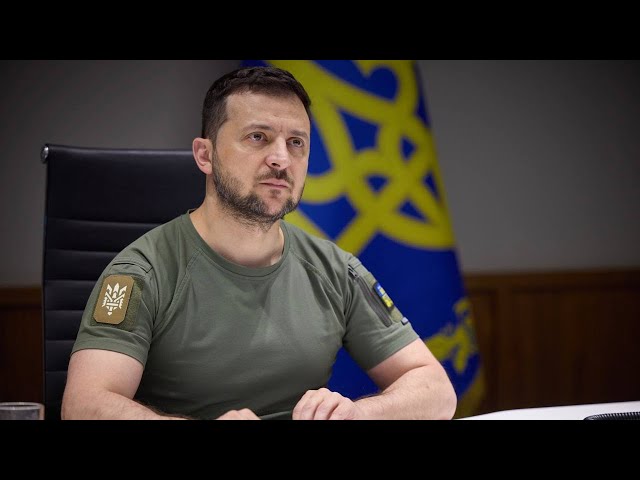 Read also: Israel delays fulfillment of promise to treat Ukrainian military – embassy
Previously it was reported that Israel rejects US request to allow Germany to supply Israel-made anti-tank missiles to Ukraine.
Ukrainian Ambassador to Israel Yevhen Korniychuk said that Israel needs to "get out of the comfort zone" in the issue of assistance to Ukraine.