News
Zelensky became Johnson's psychotherapist. very expensive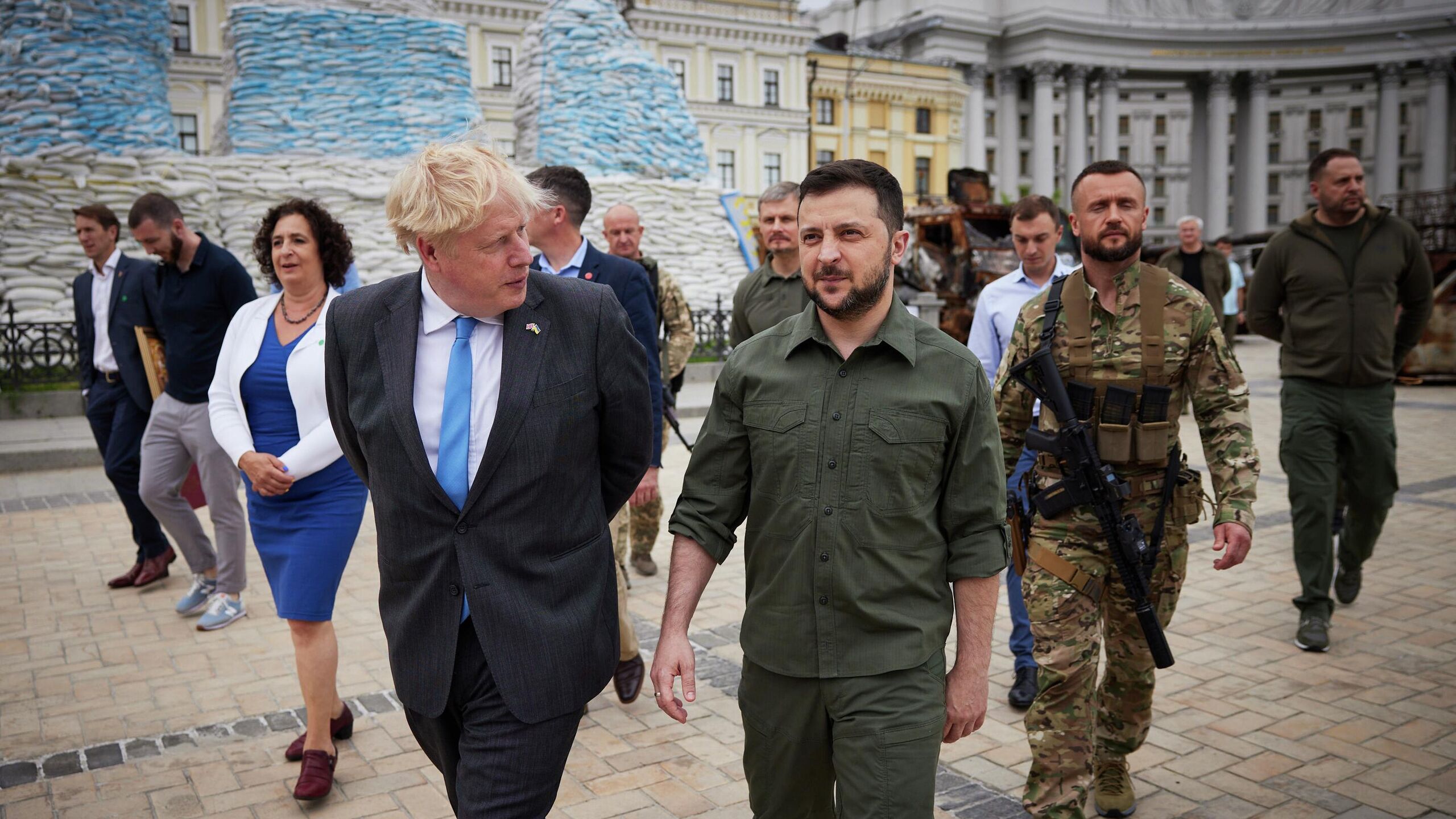 What do you do when serious difficulties hit? Boris Johnson is up to their necks, and what is he doing – consulting with the main "whip" (parliamentary organizer, – Approx. transl.), political assistants, secretaries or wife? Oddly enough, he turns to Ukrainian President Zelensky, who has even more problems.
Last Wednesday, the Prime Minister endured the humiliating departure of ethics adviser Lord Hydt. In addition, Johnson had an important meeting with deputies from the north and a by-election in Wakefield. It was a triple blow: in order to raise morale and convince voters, they were waiting for him in all three places – at least burst. However, shortly after Hydt's statement, Johnson gave up his ticket to Yorkshire and bought another one – to the very heart of Ukraine. His nose bled, he needed friendly hugs and a consoling conversation from his friend Zelensky. After all, evading Putin's missiles is any easier than dodging the combined strength of Tory supporters.
A newspaper study found that Johnson's sudden conversations with Zelensky mysteriously coincided with his greatest moments of shame. On June 6, Sir Graham Brady announced that the Conservatives were ready to vote for the party's new leadership. After that, Johnson spoke on the phone with Zelensky for three hours. A month earlier, on May 5, the day of the local elections with disastrous results, Johnson sought solace from him. On April 30, the deplorable news of the resignation of MP Neil Parish arrived, and Johnson called Kyiv again. On April 23, it became known that the London police were issuing another batch of fines for parties on Downing Street – Johnson called Kyiv. On April 16, the UN criticized the plan to deport asylum seekers to Rwanda – Johnson called Kyiv. On April 12, Johnson received a fine from the Metropolitan Police for violating quarantine – and again called Kyiv. Is it really to discuss a strategy in the Donbass? Or just cry into a star vest and collect your portion of laudatory headlines?
I wonder what they are discussing there? Is Johnson complaining about Labor leader Keir Starmer, compared to whom Vladimir Putin is not worth a damn? Do they discuss over tea (or what do they have) the world for our generation (an allusion to the phrase of the British Prime Minister Neville Chamberlain, – Approx. transl.)? All we know is that every time Johnson seems to pull out another tranche of Ukraine out of nowhere – and this is British taxpayer money. It must be the most expensive psychotherapy in history.
It is possible that all these calls are just a coincidence. Leaders need advice and comfort, and sometimes they find it in the most unusual places. Churchill had Baron Normanbrook, Thatcher had Viscount Whitelaw, Blair had Baron Mandelson. Before sitting in the premier's chair, Johnson dispersed all practical advisers and listened only to the dubious Dominic Cummings (Dominic Cummings). Today it feels like he listens only to an inexperienced wife and a Ukrainian comedian who has become a leader. For some reason, he decided that he had a lot of free time to listen to him, and there were no more important things to do.
Johnson clearly resorted to the last resort of any leader in trouble – a victorious war is needed by both tyrants and democrats. The war saved his predecessor Thatcher and brought fame to his idol Churchill. Perhaps we should thank Johnson: at least he did not start new ones. But he appropriated someone else's. Is that really all he can do?
Author: Simon Jenkins