News
World's largest freshwater fish found in Cambodia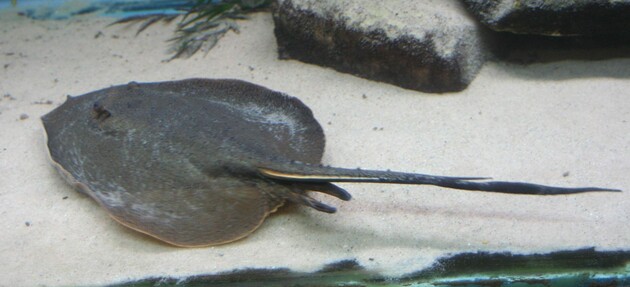 In the Mekong River in Cambodia, they probably found the largest freshwater fish on Earth. According to scientists, the length of the body of a giant stingray from the tip of the nose to the tail is four meters, and its weight is almost 300 kilograms. informs CNN.
Read also: Scientists have discovered the world's largest fish spawning ground off the coast of Antarctica
The fish was named Boramay, which means "full moon" in the Khmer language. It is noted that the captured individual is a female, she was released back into the water after taking measurements and after scientists marked her electronically to track movements and behavior.
A fisherman in Cambodia has caught the world's largest ever recorded freshwater fish, a giant stingray.

Captured on June 13 in the Mekong Delta, the stingray measured almost four meters from snout to tail and weighed slightly less than 300kg pic.twitter.com/n7QZYvTWjq

— Steve Ruigu Njuguna (@Joashnjuguna) June 21, 2022
The fish was caught last week near Koh Preah, an island in Cambodia's northern section of the Mekong River. She displaced a giant catfish weighing 293 kilograms, which was caught upstream in Thailand in 2005, from the first place.
After catching the endangered stingray, a fisherman contacted Wonders of the Mekong, who helped tag the fish and release them back into the river.
The Mekong River is home to the third most diverse fish population in the world. However, it is declining due to overfishing, pollution, salt water intrusion and depletion of bottom sediments. Rays are particularly vulnerable to these changes, according to Wonders of the Mekong. The mass death of these fish was recorded, despite the measures taken to preserve the species.
Previously Over 500 of the world's smallest penguins have been found dead off the coast of New Zealand in the past few months.. Experts are not sure what caused the death of the birds, but they think climate change played a role.