World
Why Yura Shatunov was killed – a satire on UNIAN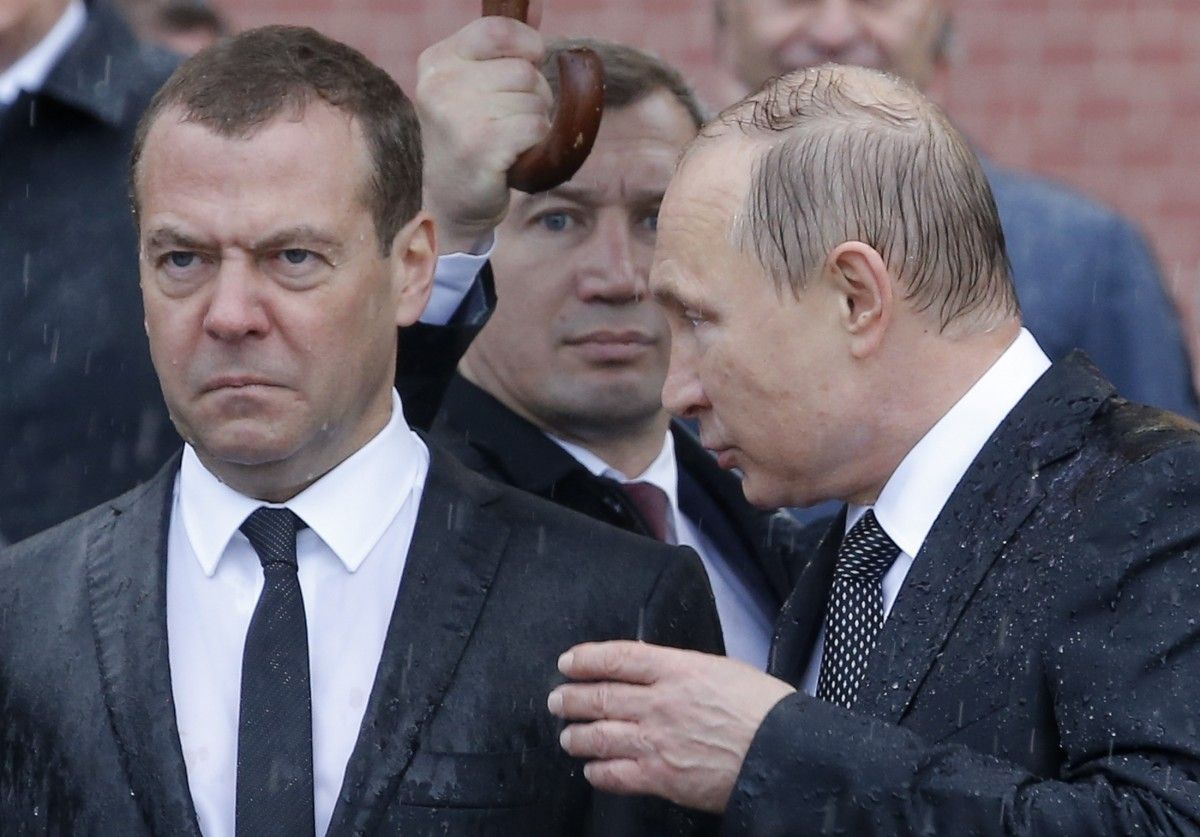 In the Altai federal bunker of the President of Russia, a plan was developed for a practical response to Lithuania to the blockade of Kaliningrad. The answer had to be such that the whole world shuddered, NATO finally collapsed, and Ukraine gave at least something.
– First of all, it is necessary to recall that Russia liberated Lithuania from the brown plague, – Lavrov said decisively. – That's what this nedostrana crawled to us to ask for the Soviet Union? With Klaipeda and bare ass? Let them thank Lenin for having created them at all. Besides…
– Fuck! – squeaked the newly minted member of the party "United Russia" Ilyusha Medvedev. After being expelled from America, he was somewhat upset and sometimes did not choose expressions. – Fuck! F#zdets!
Medvedev looked at his son with pride: Ilyusha knew how to express in one word what his father sometimes needed sleepless nights and three bottles of vodka for one tweet.
"…Besides," Lavrov continued harshly, "yesterday some fool killed Pierre Narcisse, Maria Zakharova's favorite singer, who, as you know, dedicated his song "Maria" to her.
– "Maria, Maria, are you allergic to vodka"? – Medvedev Sr., a connoisseur of hits, sang with doubt. – Well I do not know…
"Yes, she had to prove all her life that this was not about her," Lavrov said patiently. – Sometimes with health risks. But something else is important here – didn't the Lithuanian special services remove Pierre and was it because of this hit?
"No," said Patrushev with a sour smile. – Not Lithuanian and not because of this.
– Just don't tell me it's because of the song "I'm a Chocolate Bunny," Lavrov said caustically. – The GRU could not have received the task to eliminate Poroshenko and confuse … But wait a minute …
He glanced at Shoigu with horror.
"Yesterday, on the other hand, our troops on the Ukrainian front delivered a high-precision strike with the Kinzhal and killed 50 generals at once," Shoigu said quickly.
– Whose generals? asked Patrushev even more sourly.
– So what? Shoigu snapped. – Yours won Yura Shatunov in general.
– Fuck! Ilyusha Medvedev exclaimed. – Fuck! F#zdets!
"The best are leaving," Medvedev Sr. sighed. – And why Shatunova?
"And so as not to bawl too much," Patrushev said dryly and, taking out a notebook from his pocket, read out: "And again the gray-haired daughter, and only I trust her. You know, gray-haired daughter, you are all my secrets" … Continue reading?
– Not! the audience exclaimed with one voice and looked at Putin in fear. Putin answered them with an absent look: he was thinking about something intensely.
– And nothing Katenka is not gray-haired, – Medvedev muttered uncertainly. – And Vladim Vladimych does not prepare for any of her successors … Is it true?
Everyone looked at Putin again. Putin remained silent. Nervousness grew in the bunker.
To defuse the situation, Lavrov pulled a monowheel into the middle of the room and said mysteriously:
– This will be our NATO response to the blockade of Kaliningrad.
– It's square, – Shoigu was surprised.
– What did you want? triangular? Lavrov replied caustically. – This is a unicycle of domestic development in the framework of import substitution, called "Round, and the point." This is the most stable wheel in the world, there are no analogues, America is at least thirty years behind it.
– Of course, – agreed Shoigu peacefully.
– Remember how Biden shamefully fell off his bike, causing a wave of contempt around the world, ha ha ha? Lavrov asked. – Now imagine that we put Vladim Vladimych on this most stable unicycle in the world, naked to the waist, with a fishing rod, in fins, and this most powerful video scatters all over the world!
Medvedev and his son hurriedly jumped up from the table, stripped Putin to the waist, put flippers on him and put him on a unicycle. Putin swayed and silently fell face down.
"Hurry up," Lavrov grimaced. – And it was not necessary to undress.
– Don't you feel how hot it is here? – objected Medvedev Sr.
– By the way, yes, – Shoigu agreed, wiping his forehead with Hitler's cap, borrowed by him in the Military Temple in honor of the June 22 holiday. – Ventilation clogged, or something.
Putin independently slapped his fins to the table and still silently sat down at it, without stopping to think hard. The first could not stand Lavrov.
"Vladim Vladimych," he said cautiously. – Let me ask you, what is your opinion on the victory plan we have developed today?
– Yes, I'm wondering what, – Putin said thoughtfully, – maybe get a separate suitcase for urine?
The door to the bunker opened with a roar, and sweaty Kadyrov burst into the room.
– Trouble, trouble, don! he called from the threshold. – Ukraine attacked oil rigs in the Black Sea! The media reports that the fire reached the well and got inside, dong, don!
– So what? – asked Putin, wondering whether to equip the case with a wider neck or just use a funnel.
– And the fact that the fire is now crawling underground to our bunker! Lavrov guessed, jumping up from the table. – That's why it's so hot in here!
– We are fucked! Ilyusha exclaimed. – F#zdets, pi…
"Shut up already, you stupid bastard!" – Shouted Medvedev Sr. and kicked him in the teeth. – In whom are you just such a freak, finished.
Everyone rushed to the surface to escape. After a few seconds of violent hustle, only the most stable monowheel in the world remained standing in the doors inside the bunker. It melted slowly.
…Everyone breathed a sigh of relief just getting out into the fresh air. Above them flew a drone of unknown design.
– Oh, look, a drone, ha ha ha! – said Medvedev, filming the drone. – Where are you?
– What, Ukrainian? Lavrov joked.
– No, of course, we are in Russia, – Shoigu answered frightened, hiding in the folds of the terrain with lightning speed. He already understood everything.
– Fuck! Ilyusha yelled. – Piz…
There was a pop.
Vasily Rybnikov