World
Who collects Putin's feces – the guard was caught on video – UNIAN
The media write that, accompanied by the President of the Russian Federation, there is a special agent of the Federal Service who collects his excrement
Russian President Vladimir Putin is so worried about his healthwhich made it part of the state secret. He is accompanied by about a dozen doctors who disguise themselves as ordinary guards. And one of the "agents" is completely irreplaceable.
But, as the journalists learned, there is one special agent among them, who has an extremely important mission: to clean up the excrement of the Russian president. They told about him in the plot of the program "pennies".
"Putin's health has long been tired, and this can be seen with the naked eye. With a constantly puffy face, disproportionately large in relation to the body," the journalists say.
It has been repeatedly said that Putin's state of health is classified as "Secret". And hardly anyone really knows what is happening to him. But now, from the French media, it has become clear why the Kremlin is maintaining this secret: accompanied by the President of the Russian Federation, there is a special agent of the Federal Service who collects his excrement.
"Every time Putin traveled abroad, this man took the presidential droppings back to Moscow. So that no one could take excrement for analysis and find out about the real state of health of the President of the Russian Federation," reads the "Groshay" report.
Specifically, journalists are aware of two such cases: in 2019, during Putin's visit to Saudi Arabia, and also during his trip to France in 2017.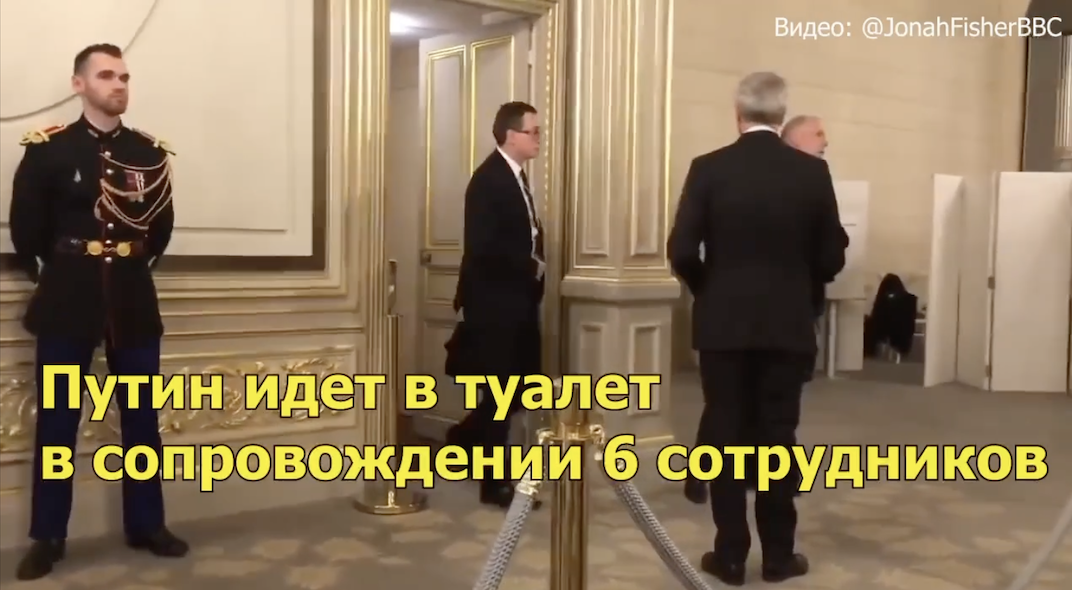 This is how journalists describe the process: "Indirect sources in the Middle East told us that the delicate mission was carried out under the control of the Federal Security Service. The agent had to put Putin's excrement in the pockets provided for this, so as not to leave traces, and take everything to the country."
For the first time information about Putin's excrement collector revealed journalists Regis Gente (Paris Match magazine) and Mikhail Rubin ("Project").
You may also be interested in the news: