News
What American missile systems Himars can do on the battlefield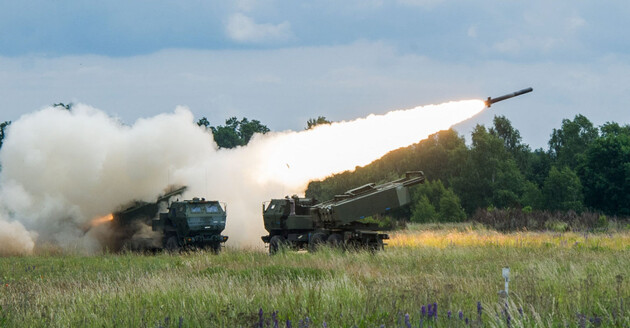 Very soon four launchers famous American artillery missile system M142 HIMARS will begin to carry out combat missions at the front against Russia that attacked Ukraine. What can we expect from the operation of these systems and why is the Russian enemy so afraid of their appearance on the battlefield?
The HIMARS system is compatible with the latest high-precision munitions with a range of 15 to 499+ km. It can fire the entire range of Multiple Launch Rocket System (MLRS) munitions: Extended Range Multiple Launch Rocket Systems (ER GMLRS), GMLRS, Precision Strike Missiles (PrSM) and Army Tactical Missile Systems (ATACMS).
In the case of Ukraine, our country will be provided with missiles capable of hitting Russian targets at a distance of up to 80 km with unique accuracy.
With a small crew, HIMARS can replace a spent missile section and load a new one in minutes, without the aid of other vehicles. The crew only needs to be properly trained, which is what American instructors did with our military in Europe.
Read also: Why are the Russian occupiers so terribly afraid of even only four American HIMARS launchers in Ukraine
HIMARS will give Ukrainian troops the ability to strike farther behind the front lines from a distance where Russian long-range weapons will hardly reach. With a range of about 80 km, this puts HIMARS out of range of Russian artillery, while Russian batteries are under threat.
The GPS-guided missiles fired by HIMARS have a range about twice that of the M777 howitzers the US recently supplied to Ukrainian forces.
The system will objectively threaten Russian supply depots deep behind enemy lines.
Most analysts are inclined to believe that HIMARS will be a "tipping point" in Ukraine's liberation war against the Russia that attacked it.
Recall that the Minister of Defense of Ukraine Oleksiy Reznikov said that multiple rocket launchers HIMARS have already arrived in Ukraine from the USA.
Deputy Defense Minister Anna Malyar explained that the receipt of weapons by Ukraine from the West is "the result of painstaking and systematic work," therefore, the department calls do not spread information on this topic. The Ministry of Defense also warned that information about the liberation or loss of a settlement, provided before the completion of the operation, considered incorrect. News like this harms our defenders.
Read the truth about the war in an interview Inna Vedernikova with military analyst Agil Rustamzade for ZN.UA.