World
We need to help Ukraine in such a way that Putin himself asks for a conversation
Duda noted that he was not against a dialogue with Putin, but it should not be on his terms.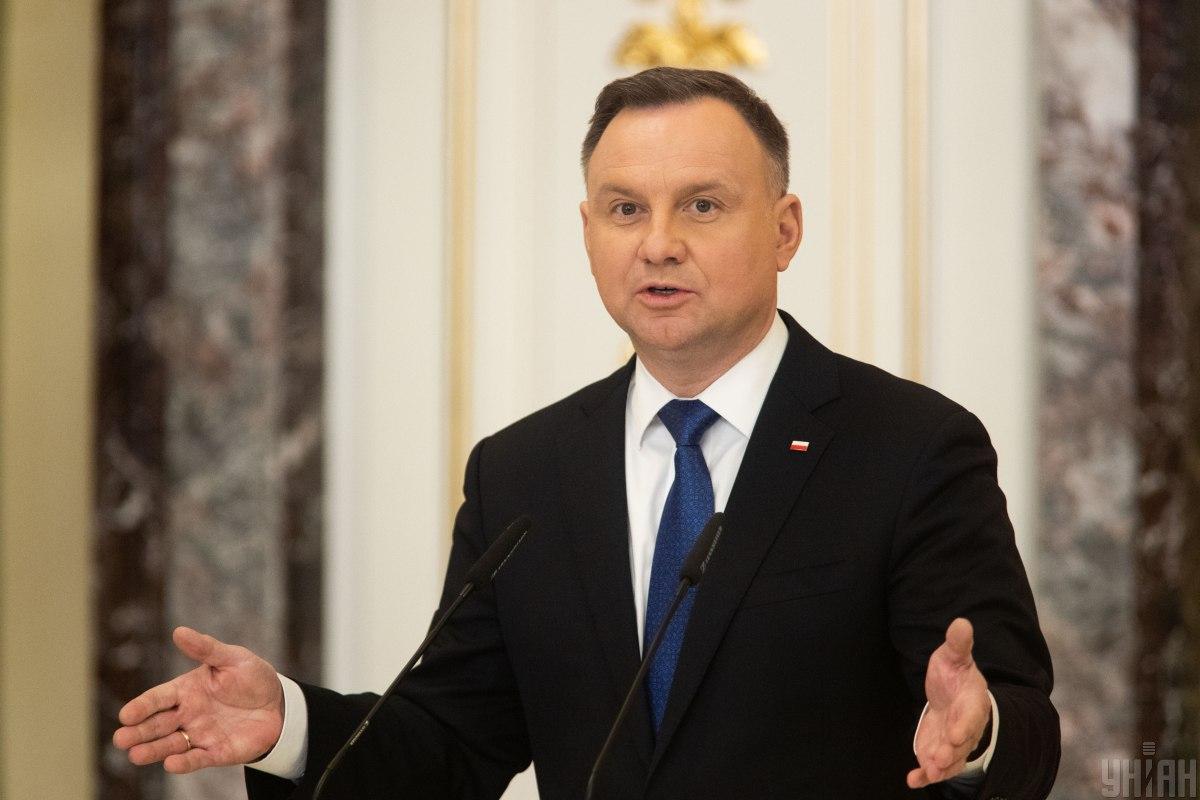 Polish President Andrzej Duda is convinced that it is impossible to remain a neutral state in the eastern part of Europe, and we need to support Ukraine on the way rapprochement with the structures of the Westto help her survive in the war with the Russian Federation.
He noted this at a meeting of Polish ambassadors, which is taking place in Warsaw, reports "Ukrinform".
Duda noted that he was not against a dialogue with Putin, but it should not be on his terms. "It's not about not talking to Putin. It's about Putin wanting to talk, and not for European leaders to ask the aggressor to talk. We need to tighten the screws (Russia – ed.) and help Ukraine in such a way that it Putin asked for a conversation," the Polish leader summed up.
According to Duda, Poland is interested in the observance by all countries of the norms of international law, and everything possible must be done to force Russia, which today is an aggressor and invader, to comply with international law.
"This means the cessation of hostilities, and secondly, the complete restoration (according to Kyiv – ed.) of control over the territory of Ukraine, which is recognized by international law," the Polish leader said, adding that this is "a fundamental aspiration of Polish foreign policy."
He stressed that a hub has been created in Poland, which helps to receive aid from all over the world for Ukraine, in particular military.
"There are no neutral countries in this part of Europe, there is no way to remain neutral: here you have to be either with the East or with the West. doors, that society does not close from them and does not see them as part of the "Russian world," Duda emphasized.
He stated that granting Ukraine the status of a candidate for EU membership is of "fundamental importance", and Poland will support the rapprochement of Ukraine with the EU, which "should end with full membership of the country in the European Union.
He noted that Polish diplomats in host countries should convince politicians that the frozen funds of the Russians should be directed to the restoration of Ukraine.
"It's a shame to hear that you can't humiliate Russia, you need to let it save face. It's Russia that attacked and kills, no one attacked Russia. Russia's stories about NATO threats in the context of decades of killings in London, the war in Ukraine, earlier in "Georgia and Syria are disgusting propaganda. It is Russia that is responsible for this war, and it will be responsible for the fact that famine can occur in the world due to the inability to deliver grain from Ukraine to Africa and other parts of the world," Duda stressed.
Earlier it became known that the President of Poland Andrzej Duda began a tour of European countries to support Ukraine's integration into the EU. First he was to go to Portugal, then visit Italy and Romania. According to him, Warsaw sent more than 240 tanks to Kyiv and almost 100 armored vehicles as part of military assistance.
You may also be interested in the news: