News
War in Ukraine – Monatic and Elena Kravets recorded poems about the war
The famous Ukrainian singer and producer Dmitry Monatik took part in Pavel Shilko's poetic project "Storm Storms". In it, Ukrainian stars read poetry that was created during full scale Russian invasion.
Read also: The Guardian: Pacifism is the wrong response to Russia's war against Ukraine
The third compilation of the project included Monatik's verse "Yakscho I have lost more than a day." The artist wrote it under the influence of feelings and experiences caused by the war. In the poem, the author refers to the war as a person with whom he is talking.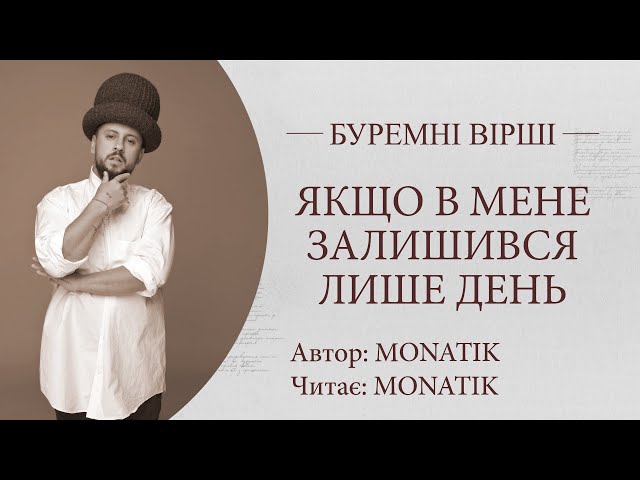 In addition, the third collection of the project also included the verse "God can smell me" performed by the actress of the Kvartal 95 studio Elena Kravets. She read a poem written by volunteer Lala Tarapakina. At the time of the Russian invasion, she lived near the airfield in Gostomel, worked in Chernobyl and took care of her mother in Irpen. The village was instantly occupied, and a rocket hit my mother's house.
Tarapakina posted the verse on Facebook, the post received 4,000 likes and 1,800 reposts.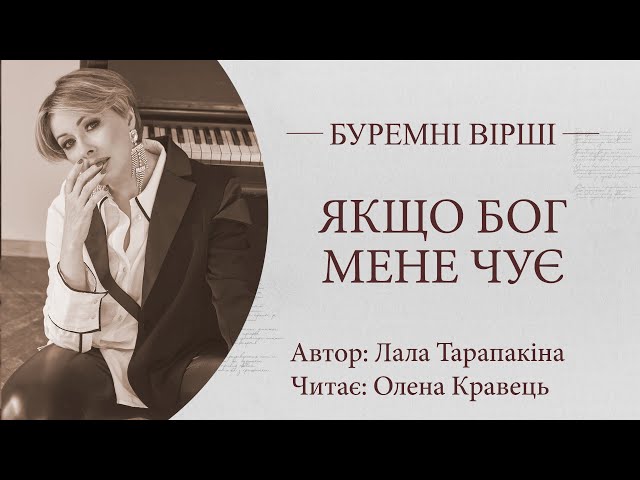 In addition, the third collection also includes poems read by Stuart Mackenzie, a Scot who has been working and living with his family in Kyiv for 30 years, as well as Pavel Shilko.
The first and second parts of the project "Storm Storms" included video poems by Masha Efrosinina, Artem Pivovarov, Vladimir Ostapchuk, Alla Mazur and Oleg Panyuta.