World
War in Ukraine 2022 – the Kremlin threatened with a "prolonged crisis" – UNIAN
Dmitry Peskov said that relations between the Russian Federation and the West are at a low point.
The Russian authorities directly threaten to drag out the war against Ukraine. Russian Federation will no longer trust the West.
This was stated by the press secretary of the President of Russia Dmitry Peskov in an interview with MSNBC.
"Yes, it will be a long crisis. We will never trust the West again," Putin's speaker said
According to him, relations between Russia and the West are now at a low point.
Read also: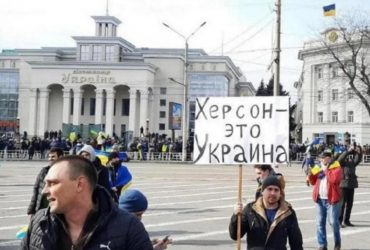 At the same time, he pointed out that the Kremlin cannot guarantee the preservation of the lives of US citizens who were captured by the "DPR" militants near Kharkov.
As UNIAN reported, the so-called "Supreme Court" of the illegal armed group "DNR", controlled by the Kremlin, condemned three captured foreignerswho fought in the Armed Forces of Ukraine, to death. We are talking about two Britons – Sean Pinner and Aiden Eslin, as well as a citizen of Morocco, Saadoun Brahim. All of them signed contracts with the Armed Forces of Ukraine before the full-scale Russian invasion of Ukraine.
On the other hand, the UN Human Rights Office sentenced to deathhanded down to three foreign volunteers in Ukraine by the so-called "court" of the self-proclaimed "Donetsk People's Republic".
You may also be interested in the news: