World
Vice City with filming — UNIAN
True, the task was included in the game only in the form of a large splash screen.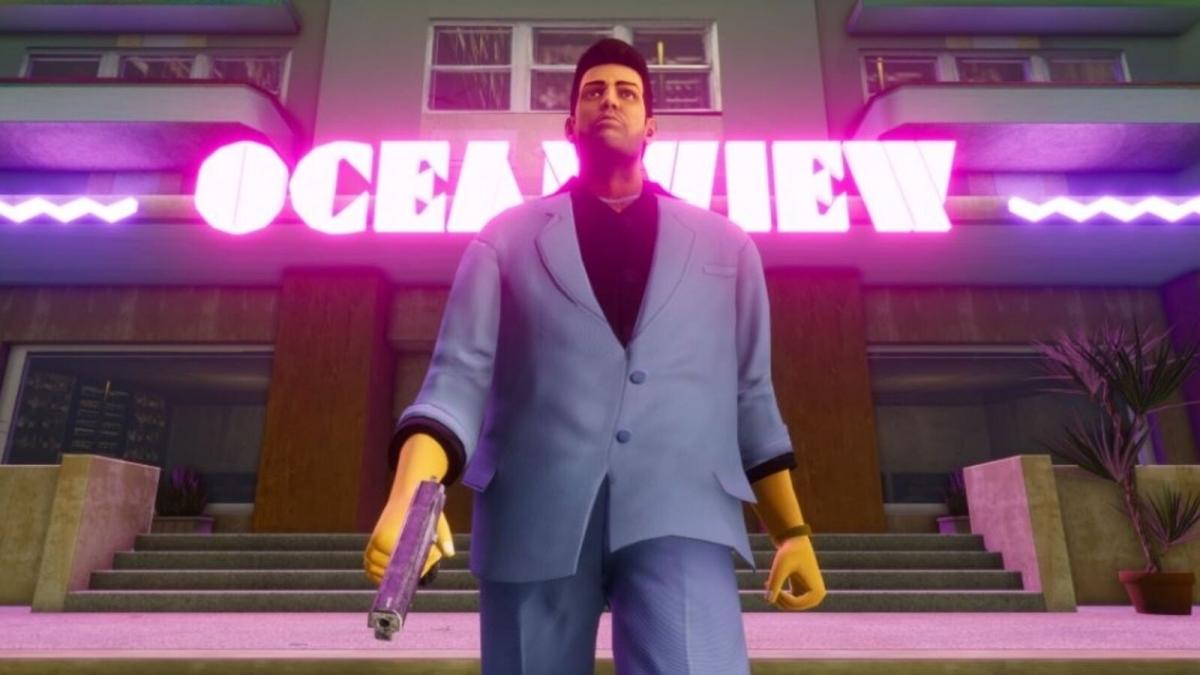 Remaster Collection Grand Theft Auto: The Trilogy—The Definitive Edition became famous for the disgusting quality of workmanship. However, the negligent attitude of Grove Street Games to updating the three parts of GTA allowed the blogger under the pseudonym Vadim M to make an interesting discovery. He found a fragment of a cut mission in the Grand Theft Auto: Vice City remaster files and managed to restore it.
It should be noted right away that the task turned out to be one big splash screen on the game engine. It first shows how the main character Tommy Vercetti leaves the police station in the Ocean Beach area. He gets into the car and drives to the Malibu Club.
The protagonist was followed by two gangsters in a yellow car. The criminals followed Tommy from the police station and staged a shootout at the club. This was followed by the flight of the protagonist, attempts to escape from the police and an accident. In the latter, the protagonist allegedly died, but from further dialogue it becomes clear that these are movie shootings.
According to Vadim M, in Vice City they planned to implement a series of missions with Tommy participating in the creation of the film. However, Rockstar abandoned these plans. Now traces of the task can only be found in the first version of the Vice City remaster.
Briefly about the shortcomings of Grand Theft Auto: The Trilogy – The Definitive Edition
In the remasters, almost every aspect of the visuals was poorly executed. This applies to textures, models, effects, vegetation, lighting and more.
Updated versions also suffered from the dominance of bugs. Some of them significantly interfered with the passage of the game.
Since launch, the remasters have received patches that have fixed some of the problems. For example, they fixed the rain in San Andreas, due to which nothing was visible.
You may also be interested in the news: