News
US military assistance to Ukraine – what Yermak and Zaluzhny talked about with US representatives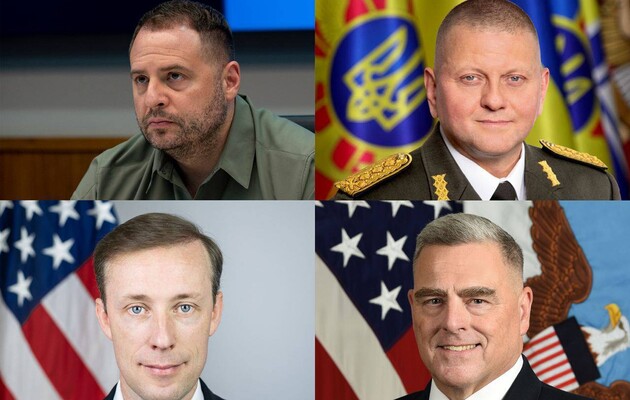 Today, a telephone conversation took place between the head of the presidential office, Andrey Yermak, Commander-in-Chief of the Armed Forces of Ukraine Valery Zaluzhny, National Security Adviser to the President of the United States Jacob Sullivan and the head of the Joint Chiefs of Staff, General Mark Milley. About its results on its Telegram channel Yermak said.
"We discussed a new US military assistance package for Ukraine, which includes HIMARS MLRS and munitions, Mi-17 helicopters, Javelin missiles, tactical vehicles, radars and other munitions," – he said, adding that the Russians are waiting for "surprises" that "the enemy will not like."
Yermak added that the new US aid package for Ukraine will definitely not be the last.
Read also: The New York Times warns that the Russians are preparing a massive shelling for Ukraine
Recall that the US presidential administration decided to transfer to Ukraine jet systems that can hit targets at a distance of more than 64 kilometers, which is about twice the range of M777 howitzers. It's about MLRS HIMARS. This system is a mobile installation capable of simultaneously launching several high-precision guided missiles. Why are they valuable?
In a piece called "What America will and will not do in Ukraine" President Joe Biden, amid recent discussions of US military assistance to Ukraine and concerns about the possibility of its use directly on the territory of the Russian Federation, publicly outlined the borders that the United States will not cross, as well as called the key reason for supporting our country.