News
US Attorney General Merik Garland says Russian war criminals will have nowhere to hide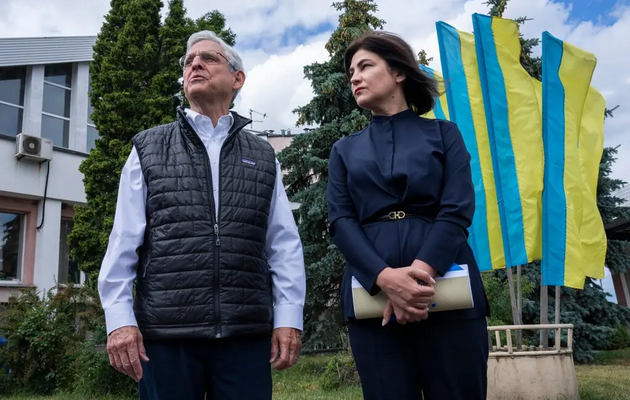 Head of the Ministry of Justice, Attorney General Merrick Garland has been in Ukraine since Tuesday, reports "Voice of America".
The purpose of his trip is to coordinate efforts to identify, apprehend and bring to justice those involved in war crimes committed during the Russian invasion of Ukraine.
Speaking to reporters in Ukraine, Garland said: "I am here to express the unwavering support of the people of Ukraine from the United States in the face of an unprovoked and unjustifiable Russian invasion."
Read also: Germany has hundreds of testimonies about war crimes of Russian occupiers in Ukraine
"The United States is sending an unequivocal message – there is nowhere to hide. We will – we and our partners will use every means available to ensure that those responsible for these atrocities are held accountable," the US Attorney General said.
Read also: Experts of the International Criminal Court collected a lot of information about the crimes of the Russian Federation in Ukraine – ICC prosecutor
At the US Department of Justice there is already a working group, engaged in arrests of yachts and other luxury goods owned by Russian oligarchs. The goal is to put pressure on Russian President Vladimir Putin. USA last week superyacht confiscatedwhich is believed to belong to the sanctioned Russian oligarch Suleiman Kerimov.
Garland is scheduled to meet with Ukraine's Prosecutor General Irina Venediktova.
As previously reported, International Criminal Court Prosecutor Karim Khan intends to open an office in Kyiv to further investigate the war crimes committed by Russian troops during the invasion of Ukraine.