World
Updated PS Plus – all information, cost, what games are available – UNIAN
Now there are three plans with their own benefits.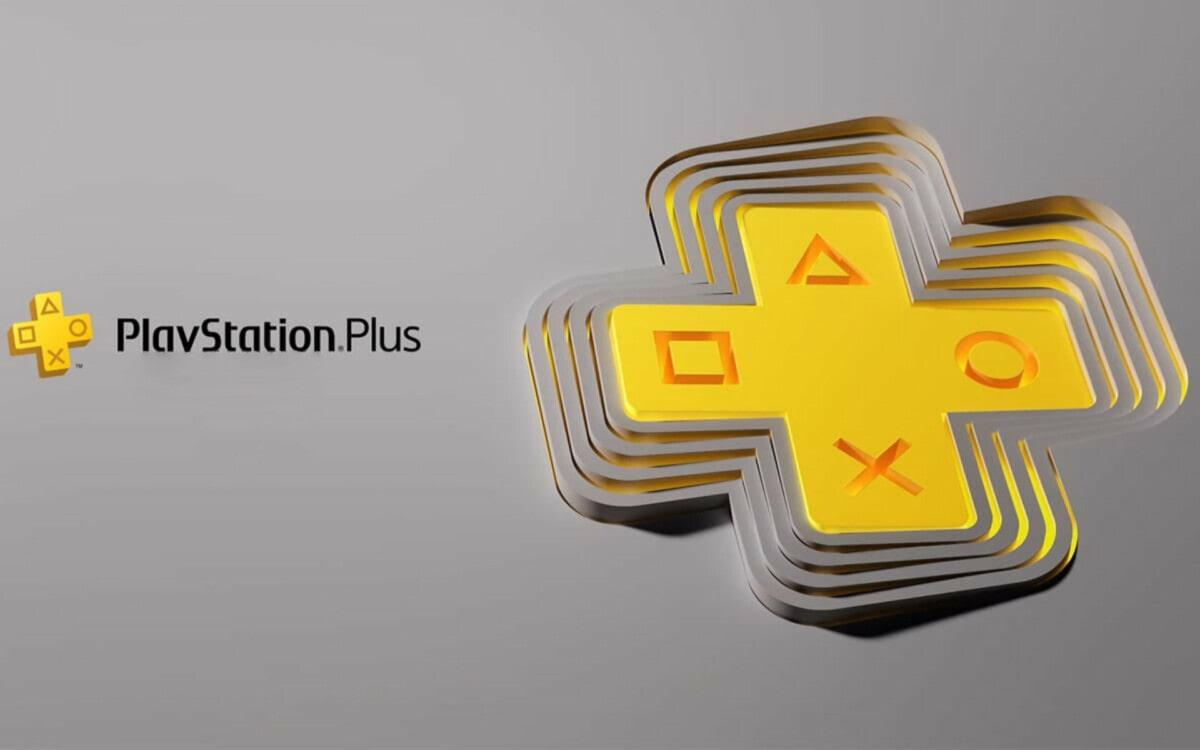 In March of this year, Sony announced changes to the work PlayStation Plus. They decided to significantly expand the service, include additional benefits and divide it into three formats: Essentials, Extra and Deluxe. Previously, they were launched in Asia, Japan and North and South America. And now it's Europe's turn, including Ukraine. We have collected all the necessary information about the updated service.
The Essentials plan is the standard subscription that was in effect before. Users will have access to monthly game giveaways, the PlayStation Plus Collection catalogue, multiplayer mode, cloud storage, exclusive discounts and content. It was to this format that all subscribers who paid for PS Plus were transferred.
The Extra option adds all of the above benefits to a separate catalog of up to 400 titles from in-house Sony studios and partners. This includes Returnal, Assassin's Creed Valhalla, the Demon's Souls remake, Control, and other notable projects.
And in Deluxe format, there are demos and a library of classic games from PS1 and PS2. Users will be able to download past hits such as Carmageddon: Max Damage, God of War and ICO to the console.
It's also important to note here that the Deluxe format replaces Premium in countries where the PS Now cloud service is not supported. With it, subscribers of the maximum plan can run games of the PS3 generation. The cost of Deluxe is reduced compared to Premium.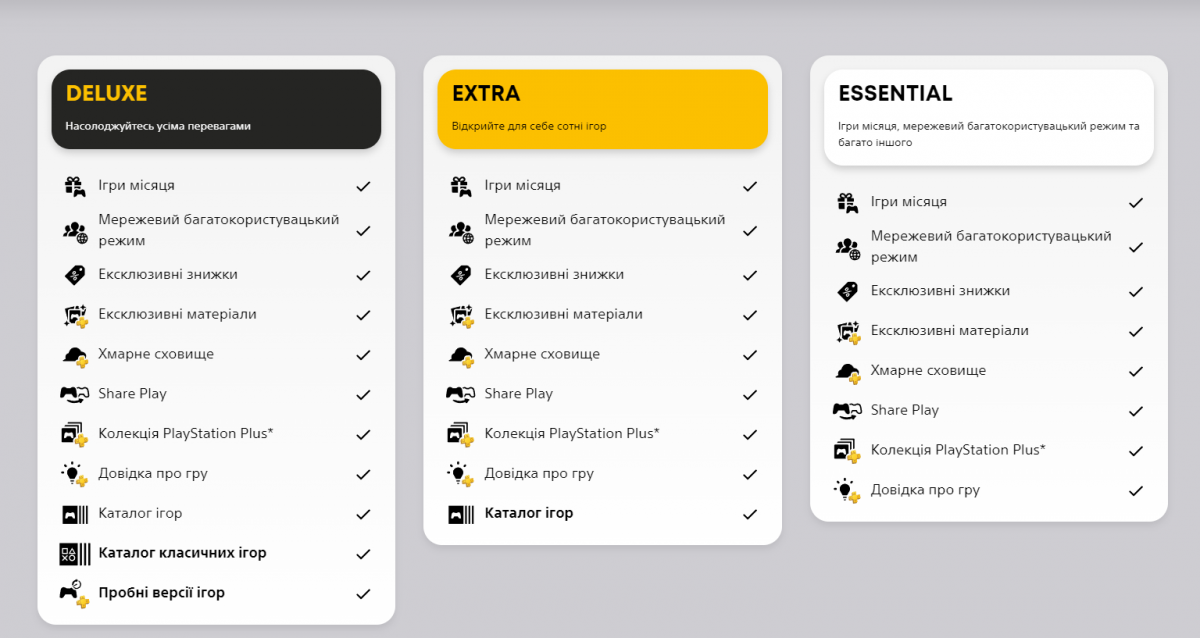 The price of the updated PlayStation Plus in Ukraine
Essentials — UAH 209 for a month, UAH 549 for three months and UAH 1299 for a year.
Extra — UAH 319 for a month, UAH 899 for three months and UAH 2149 for a year.
Deluxe — UAH 369 for a month, UAH 1049 for three months and UAH 2489 for a year.
For a fee, users can change the format.
You may also be interested in the news: