News
Ukrainians don't want "Russian world", so we need to support Ukraine's European integration – Duda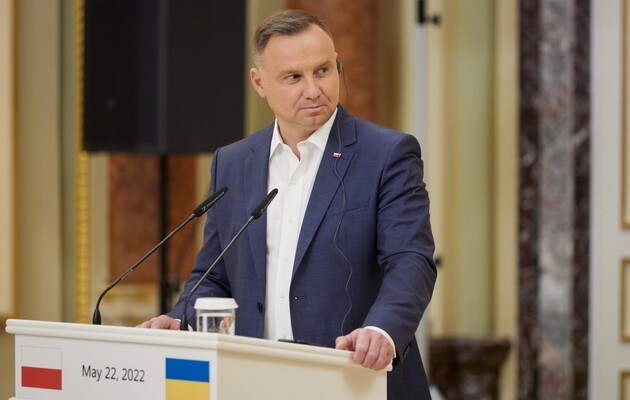 Polish President Andrzej Duda said that Ukrainians do not want the "Russian world", so we need to support the European integration of Ukrainetransmits "Ukrinform". He also added that it is impossible to remain a neutral country in the eastern part of Europe.
"There are no neutral countries in this part of Europe, there is no way to remain neutral here: here you have to be either with the East or with the West. If Ukrainians are shedding blood to be with the West, then they need to be shown that the countries of the West hold an open door for them, that the Community does not close itself off from them and does not see them as part of the "Russian world," Duda said at a meeting of Polish ambassadors in Warsaw.
The President of Poland stressed that granting Ukraine the status of a candidate for EU membership is of "fundamental importance." Duda assured that Poland would support the rapprochement of Ukraine with the European Union, which "should end with full membership" of the country in the European Union.
Read also: Biden called Ukraine's entry into the European Union very likely
Earlier, the European Commission officially announced that will recommend to the leaders of the Union to take a positive decision on Ukraine. At the same time, before the start of negotiations on accession to the EU Ukraine must fulfill a number of conditions. At the same time, the media, referring to the draft decision of the European Council, write that the European Union will officially grant Ukraine and Moldova the status of an EU candidate.
The movement of history cannot be stopped: Ukraine is becoming part of the West. The recommendation of the European Commission to grant Ukraine the status of an EU candidate country has dramatically increased the likelihood that the European Council will approve this decision. But what conditions must Ukraine fulfill, and what next? What awaits our country on the long road to the European Union? Read in the article Dmitry Shulga "When Ukraine can become a member of the EU and how not to miss the chance".