News
Ukrainian resistance will remind us to never take democracy for granted: Pentagon chief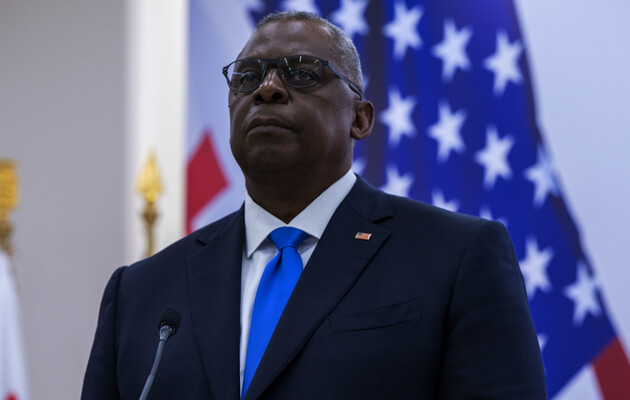 US Secretary of Defense Lloyd Austin believes that the resistance of the Ukrainian people to a full-scale invasion of the Russian Federation can remind us that democracy should never be taken for granted. He stated this in an address to the Day of Remembrance, which is celebrated in the United States on May 30, writes Voice of America.
In his speech, the head of the Pentagon honored the memory of "the brave Americans who lost their lives defending the country they loved," and also drew attention to the war of the Russian Federation against Ukraine.
"Since Russia's unprovoked invasion of Ukraine, the world once again sees the strength of ordinary citizens and the military in resisting aggression and tyranny," Austin said, expressing hope that the inspiring "resistance of the people of Ukraine will remind us never to take democracy for granted."
Read also: Bloomberg: Ukraine has a new dangerous enemy – time
In addition, the post of the US Embassy in Ukraine on the Day of Remembrance mentions "the courage and sacrifice of Ukrainian heroes who died defending their country."
May 30 is Memorial Day in the United States, a day when we solemnly honor those who have died while serving in our Armed Forces. This year we also remember the courage and sacrifice of Ukrainian heroes who died defending their country. We #StandWithUkraine. pic.twitter.com/bx3QT9b4SV

— US Embassy Kyiv (@USEmbassyKyiv) May 30, 2022
Earlier, Joe Biden said that the United States will not send Ukraine missile systems that can reach Russia.
Most likely, The United States is preparing to supply Ukraine with M31 GMLRS systems (Guided Multiple Launch Rocket System) is a high-precision satellite-guided MLRS, the missile system of which approximately corresponds to a 500-pound aerial bomb in terms of the amount of explosive. The range of such a system is about 40 miles (nearly 65 km), which far exceeds the range of any artillery used by Ukraine.