News
Ukrainian Ministry of Culture excluded Maxim Galkin from the "black list" of artists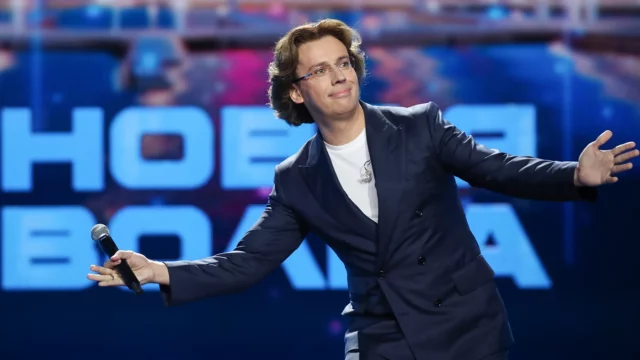 The Ministry of Culture and Information Policy of Ukraine has excluded the Russian showman Maxim Galkin from the list of cultural figures who threaten the national security of the country. About it testify data on the website of the Ukrainian department.
Galkin was added to the list in November 2021 at the direction of the Security Service of Ukraine (SBU). In department explainedthat there were "enough grounds" to include the showman on the list, in particular, "activities aimed at provoking separatist sentiments, creating prerequisites for violating the territorial integrity of our state." Galkin's wife Alla Pugacheva never got into the "black list".
The showman spoke out against the Russian special operation in Ukraine on the same day it began – February 24. Following this, the showman was criticized in social networks and, together with Pugacheva, as well as two children left to Israel for vacation.
In conversation with "Moskovsky Komsomolets" a close friend of the family, Igor Gulyaev, said that Pugacheva and Galkin would return to their homeland by autumn. According to Gulyaev, children in the new academic year will go to school in Russia. Pugacheva herself stated the same in an interview. "Izvestia" in the middle of May.
The Ukrainian Ministry of Culture began to maintain a list of persons "creating a threat to national security" in 2015. Currently, the list includes 209 Russian cultural figures, including Alisher Morgenstern, Iosif Kobzon, Fyodor Bondarchuk, Gerard Depardieu, Steven Seagal and others. Songs of artists from the "black list" are prohibited from broadcasting and playing in public places, including restaurants, schools and discos.
June 19 Verkhovna Rada of Ukraine accepted law on the "white list" of Russian-speaking cultural figures. Only those artists who condemned and continue to speak negatively about the Russian special operation were allowed to perform in Ukraine.