News
Ukrainian grain has become a logistical problem for Romania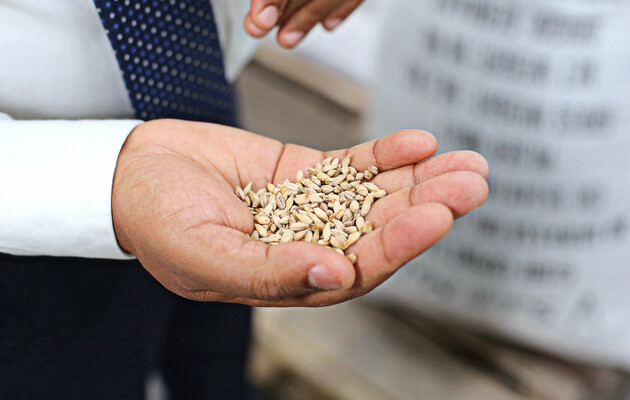 Establishment of export Ukrainian grain through Romania is a task that does not have a quick solution. This follows from an interview with the director general of the Romanian Black Sea port of Constanta Florin Goydea to the German news agency dpa, published on Saturday, reports DW.
Earlier, Romanian President Klaus Iohannis called the problem of exporting Ukrainian grain through his country "a logistical challenge of epic proportions."
According to Florin Goidea, more than 80% of Ukrainian grain entering the port of Constanta is brought by small cargo ships across the Danube, which is the natural border between Ukraine and Romania.
River cargo ships have to go up the Danube from the Ukrainian Danube ports of Reni and Izmail – first along the winding Kiliya branch to the port of Chernavode, and from there along the Danube-Black Sea canal to Constanta, explains Goydea. From Izmail it is a total of 320 kilometers.
For trucks, this path is even more difficult. Due to formalities, trucks from Ukraine sometimes stand idle at the border for weeks. Meanwhile, due to the fact that 20-25 trucks with grain arrive in Constanta from Ukraine every day, there is a crush in the port, Goidea complains.
At the same time, railway access to the port is now blocked, as the Romanian state-owned railway company CFR has parked 700 decommissioned wagons at the port station. Half of them have already been removed from there. According to Romanian Deputy Prime Minister Sorin Grindeanu, 200 million lei have already been allocated for the modernization of the railway lines near the port (in terms of: 40.8 million euros).
According to Goidea, the Romanian government has a project to expand and modernize the port of Constanta, but so far it is only at the stage of verification. The project is expected to increase the number of berths in the port from the current 140 to 157 and deepen the port basin to accommodate larger cargo ships.
According to the head of the Romanian port, from the beginning of the Russian war against Ukraine and until the beginning of June, 15 cargo ships left Constanta, which took out a total of 242,000 tons of Ukrainian grain. This corresponds to 1.21% of 20 million tons of grain harvested last yearwhich Ukraine now wants to send for export.
Read also: UN warns of "hell on earth" if Russia's war against Ukraine continues
For the whole of 2021, 25 million tons of grain produced in Romania and its neighboring countries were exported through the port of Constanta.