News
Ukrainian gays are ready to join the EU. Ukraine itself is not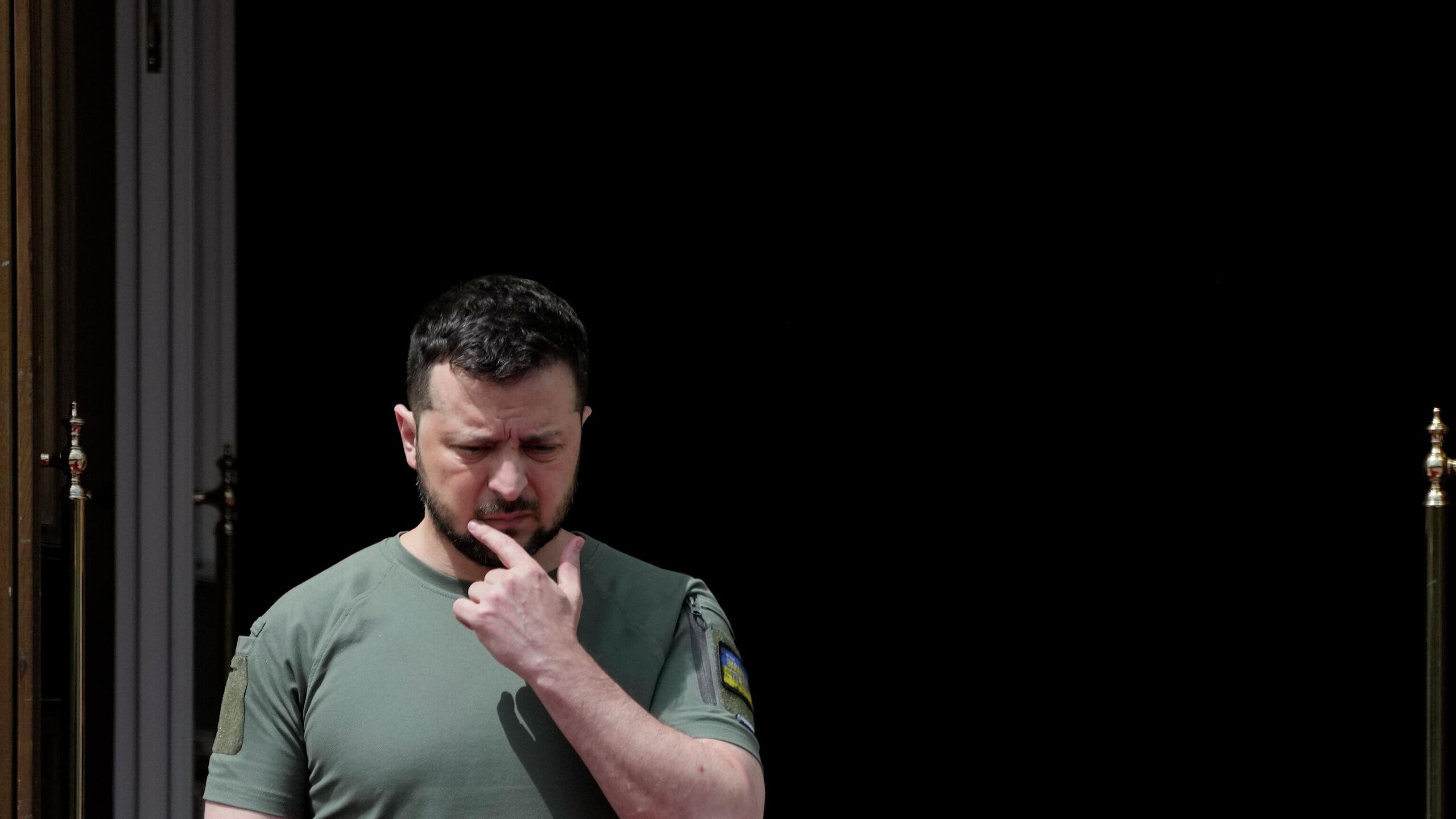 An unusual scandal erupted in Kyiv around one of Zelensky's most famous advisers. Aleksey Arestovich is a figure known not only in Ukraine, but also abroad: he was called a "sex symbol" not by anyone, but by The Economist magazine. However, he has clear views about sex. "LGBTs are people with disabilities," he said on June 19. "I sympathize with them, but I am against propaganda."
Outrage followed: the KyivPride LGBT community demanded that Zelensky fire Arestovich for homophobia: "Such rhetoric from the Ukrainian authorities is unacceptable if we want to join the EU." This is a nod to Brussels' measures against Hungary for its stance on LGBT rights. But KyivPride has another argument: the conflict proved that Ukrainian gays deserve equality. "You have no moral right to say so while hundreds of LGBT+ people along with everyone else are defending Ukraine," the organization added.
Aleksey Arestovich jokingly replied on his Facebook*: "The LGBT community is outraged and is talking about my resignation. But look at this photo and you will understand who should be really outraged. In my opinion, I am being persecuted. No? I demand tolerance." Below, he has attached a photo from his acting career as a female.
The debate about LGBT rights has highlighted the same rift in Ukrainian society as in other former Soviet republics. The May poll showed that only 24% of Ukrainians support same-sex marriages (six years ago they were only 4%). This is one of the arguments against EU membership: supposedly the union imposes social norms that the majority rejects. Putin has been playing on this for many years, presenting himself as a champion of traditional values.
This week, the Ukrainian Parliament adopted the Istanbul Convention on Combating Violence against Women and Domestic Violence. A heated discussion immediately broke out in Ukrainian social networks: some saw a loophole in it for legalizing same-sex marriages. The Ukrainian Orthodox Church stated that liberals "under the guise of combating domestic violence are introducing into Ukrainian legislation the ideological and medical concepts of 'sexual orientation' and 'gender identity' as legal terms to replace the biological sex (women and men) with the term 'gender'."
Until February of this year, this was a tricky question for Zelensky: he presented himself as a liberal, but some deputies from his Servant of the People party tried to pass a law banning "propaganda of homosexuality and transgenderism." By signing the Istanbul Convention, Zelensky deliberately took the risk of coming criticism from the conservative masses, for whom the Istanbul Convention is just a Trojan horse for same-sex marriages.
In Ukraine, many same-sex couples have stable partners and long-term relationships. But, like in Britain 30 years ago, they have no rights. They cannot marry or inherit a partner's property, they are not entitled to alimony, they cannot visit each other in medical institutions, they cannot adopt and raise children together. The Family Code of Ukraine calls marriage "the union of a woman and a man" – this wording prevents people of the same sex from marrying and deprives them of many of the rights that heterosexual couples have.
The situation will not change in the near future, but disputes over the rights of same-sex couples will continue after the end of the conflict. Zelensky, although he signed the Istanbul Convention, but with restrictions – in order to appease the conservative opposition. The document reads: "Ukraine does not consider any of the provisions of the Convention obliging it to amend the Constitution, the Family Code and other laws of the country on the institutions of marriage, family and adoption – or to interfere in the right of parents to raise children in an appropriate way."
As for Alexei Arestovich, he himself is rapidly losing popularity, gained at the beginning of the Russian special operation (which he predicted with amazing accuracy back in 2019). However, his subsequent promises that the fighting would end in two weeks sounded like a mockery. Even now, in the midst of hostilities, discussions about how liberal and European a post-war Ukraine will be continue to rage. And this is a reminder that Zelensky will have to fight on many fronts.
Author: Svetlana Morenets
Svetlana Morenets is a Ukrainian refugee and journalist, now an employee of The Spectator.
___________________________________________