News
Ukrainian culture is amazing until Arestovich started writing about it – social networks responded harshly to the speaker of the OP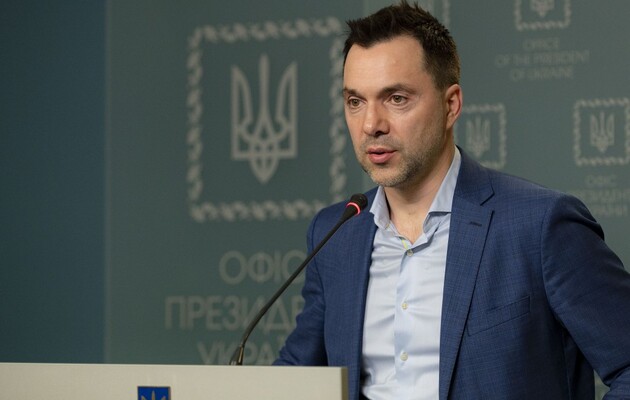 Aleksey Arestovich, who stated on social networks that something worthy of attention is developing in Ukraine only until activists take it, received a rather harsh response both from the activists themselves, and from politicians and citizens.
"Language without bones. A person who generates messages. No more. And some of these messages are not that strange, but very moronic and harmful, "said the lawyer, founder of StateWatch Alexander Lemenovnoting that it is the activists who have been moving Ukraine since 2014, since the beginning of the war, and sometimes, among other things, they die at the front.
Chairman of the Supervisory Board of the SVOI Charitable Foundation Lesya Litvinova noted that in Ukraine everything amazes and inspires, until Arestovich talks about it.
She recalled the funeral of activist Roman Ratushny, who, at a very young age, managed to do much more for the state than almost twice the elder Arestovich.
"I'm trying to imagine people who would come to Arestovich's funeral … And I don't see a single person from those who are not ashamed to be around. Maybe sometimes you need to get out of your bubble. But I'm comfortable there. Along with "activists". And, thank God, without Arestovich," she added.
Former Minister of Defense Anatoly Gritsenko indicates that with a dirty information attack on Ukrainian activists, Arestovich finally opened up and showed his real face.
"It turned out to be a mug. Zelensky should separate himself from the double-dealing shtimp. So that the mug does not stick to him. And the activists will defend themselves, as they defended and are now defending Ukraine. From mediocrity, traitors and corrupt officials in power. Scattered around the skins of a still unkilled bear, ready to rip apart the Recovery Fund. Is that why the attack on activists? Burned in advance," he wrote.
Head of the Anti-Corruption Center Vitaly Shabunin notes that Arestovich's statements are part of a deliberate deployment of a negative narrative against activists who, after the war, will fight against theft of funds, force them to make reforms and ask a number of very unpleasant questions.
"This part of the Zelensky team considers activists to be their enemies, and therefore unfolds a narrative against us. By the way, as you understand, their enemies are not only activists. They will deploy the following narratives against volunteers and the military. The active part of society is the natural enemy of corrupt politicians in any country in the world," Shabunin wrote.
Activist Sergei Sternenko reproached Arestovich for the fact that while he is sitting in Kyiv and writing his insulting posts, real people, including activists, are bending on the battlefields.
"Listen, Aleksey Arestovich, Roman Ratushny, also an activist, died in battle so that you, while sitting in Kyiv, could, among other things, fight out about which activists are bad and evil No. 1," he wrote and advised the speaker of the OP to move to the DPRK where there are no activists.
Dejure Foundation Chairman Mikhail Zhernakov noted that Arestovich's personality is unworthy of such a reaction, because "who is Arestovich, what is his function and creative heritage – who knows."
However, a year later, he added that if the authorities are testing a message that they would like to use themselves through Arestovich's mouth about "bad activists," then they should ask the previous president and his team about such an experience, who also said that they "would have won without volunteers."
Journalist Vadim Karpyak stressed that since Aleksey Arestovich is a non-staff adviser to the head of the OP, he is not on the staff and does not receive a salary in the president's office, the activist himself and his statements are a little self-deprecating.
Bihus.info journalist Maxim Opanasenko asks the Office of the President whether these statements can be considered the position of the entire vertical of power.
"If not, then take away from the worthless access to the network, please," he added.
The day before, Aleksey Arestovch, speaker of the President's Office, said in his Telegram channel that the world can only be good without activists.
"Ukrainian culture strikes and delights. Until the activists were allowed there. … Agro innovation, banking, e-government, even the Armed Forces – we demonstrate world models, from which he is mad and wants to reach out. There are no activists yet," he wrote.