News
Ukrainian aviation defeated two strongholds and a train of military equipment of the occupiers
The echelon of the Russian invaders was defeated in the area of ​​the Brilevka railway station.
In the Kherson region, Ukrainian aviation inflicted two strikes on enemy strongholds in the areas of Aleksandrovka and blessedand rocket and artillery units attacked electronic warfare stations in the Belyaevka area.
About it reported operational command (OK) "Pivden".
"We also received confirmation of a hit on the echelon with military equipment, ammunition and manpower in the area of ​​the Brilevka railway station. The losses are being reconnoitred," the message says.
In OK "Pivden" clarified that at present the confirmed losses of Russians are 52 invaders, 4 tanks, 2 self-propelled artillery and mortar installations "Nona-S", self-propelled artillery, 8 units of armored and automotive vehicles, as well as 4 more ammunition depots in Berislavsky and Bashtansky districts.
Read also: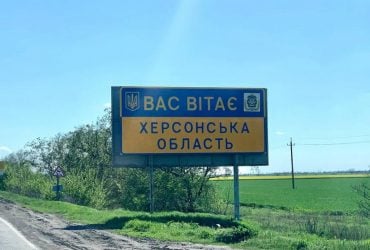 In addition, the military reported that in the Black Sea, the naval grouping of enemy forces is 18 warships and boats, which maneuver along the Crimean coast in the direction of Novorossiysk. At the same time, 5 ships and a submarine are equipped with Kalibr-type missiles and are in readiness for missile strikes. Additionally, 5 more landing ships of the invaders are on duty.
"Threats of missile strikes and increased rocket and artillery shelling remain, unfortunately, relevant," the Pivden OK noted.
As UNIAN reported, in the temporarily occupied Kherson region Ukrainian attack aircraft hit twice on the strongholds of the Russian occupiers. According to the representative of the command "Pivden" Vladislav Nazarov, the strongholds of the Rashists were located in the areas of Belogorka and Sukhoi Stavka.
You may also be interested in the news: