News
Ukraine's membership in the Trimorie initiative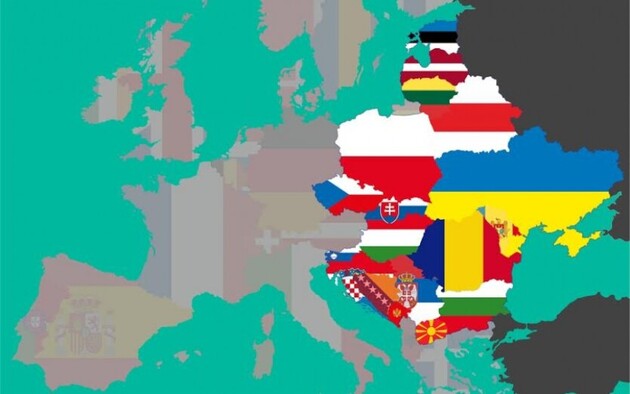 The status of a partner-participant of the Trimorie initiative received by Ukraine will be of great importance not only for the state, in geopolitical and economic terms, but also for ordinary Ukrainians. This is stated in clarification Center for counteracting disinformation on how the status of a partner-participant of the Trimorie initiative will affect Ukraine.
In practical terms, such cooperation will allow Ukraine to:
To unite regional centers with the transport network of Central and Eastern Europe.
Integrate into the European rail network.
Contribute to the post-war reconstruction of Ukraine.
There are also important achievements related to the energy complex of the country. Thus, the status in the Trimoria initiative will allow:
Export Ukrainian electricity using the Poland-Ukraine interconnector.
Use the potential of national underground gas storages and LNG terminals available in Ukraine (liquefied natural gas, – ed.).
Read also: Ukraine may become a full member of the "Trimorye" – Zelensky
Recall, the President of Poland A.Duda during the summit of Trimorye countries on June 20 announced that Ukraine was given the status of a partner-participant.
The Three Seas, known as the Three Seas Initiative (ITS), is an international economic initiative that brings together 12 EU countries along the Baltic, Black and Adriatic Seas. It was established in 2015 by the Presidents of Poland Andrzej Duda and Croatian Presidents Kolinda Grabar-Kitarovic.
The Three Seas Initiative is actually the creation of a partnership bloc uniting the countries of Central and Eastern Europe that are members of the EU: the four countries of the Visegrad Group, the Baltic countries, Austria, Croatia, Romania, Slovenia and Bulgaria. The main focus of the Initiative is on the development of infrastructure projects.
As President of Ukraine Volodymyr Zelensky noted earlierthe status in the Trimorie initiative for the country is significant economic opportunities, modernization of transport, communications, networks, another line of close cooperation between Ukraine and the EU states.