News
Ukraine's EU membership – Charles Michel confirmed Ukraine's expectations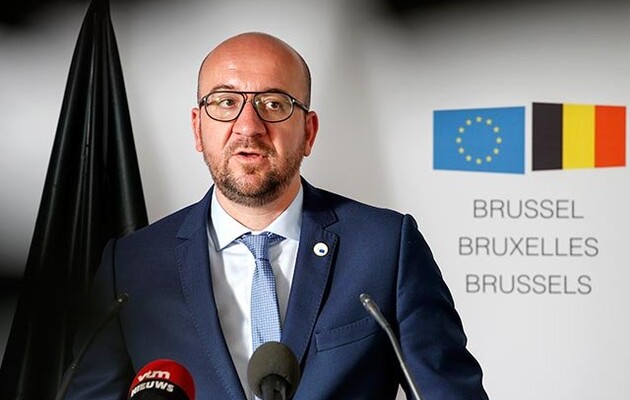 Ukraine is likely to receive today candidate status for accession to the European UnionEuropean Council President Charles Michel said during a brief press briefing on Thursday morning in Brussels.
He noted that today's meeting of the leaders of the European Union will be a historic moment.
"This is a historic moment that will shape the future of Europe," he said.
"I am sure that today we will grant candidate status to Ukraine and Moldova," he added and expressed confidence that the provision of a European perspective to Ukraine, Moldova and Georgia is a strong political signal.
This is a decisive moment for the EU.

I am confident that in those days we will be a grant candidate status to Ukraine and to Moldova. And an extremely clear and strong European attitude towards Ukraine, Georgia and Moldova. #EUCO pic.twitter.com/phSt3Kq7Ys

— Charles Michel (@CharlesMichel) June 23, 2022
Recall that the summit of leaders of the European Union will begin on June 23 at 15:00 (at 16:00 Kyiv time). It is preceded by a meeting of EU leaders with the leaders of the countries of the Western Balkans.
Read also: Zhovkva told how he managed to convince skeptics to grant Ukraine the status of a candidate for EU membership
Note that according to the draft decision of the leaders of the EU countries they will approve the European Commission's recommendation to grant Ukraine and Moldova candidate status for EU membership. At the same time, Georgia will receive a refusal for the time being.
Earlier, the European Commission officially announced that will recommend to the leaders of the Union to take a positive decision on Ukraine. At the same time, before the start of negotiations on accession to the EU Ukraine must fulfill a number of conditions.
The movement of history cannot be stopped: Ukraine is becoming part of the West. The recommendation of the European Commission to grant Ukraine the status of an EU candidate country has dramatically increased the likelihood that the European Council will approve this decision. But what conditions must Ukraine fulfill, and what next? What awaits our country on the long road to the European Union? Read also in the article Dmitry Shulga " When Ukraine can become a member of the EU and how not to miss the chance ".