News
Ukraine in the EU – it is necessary to work fruitfully to start the second stage of accession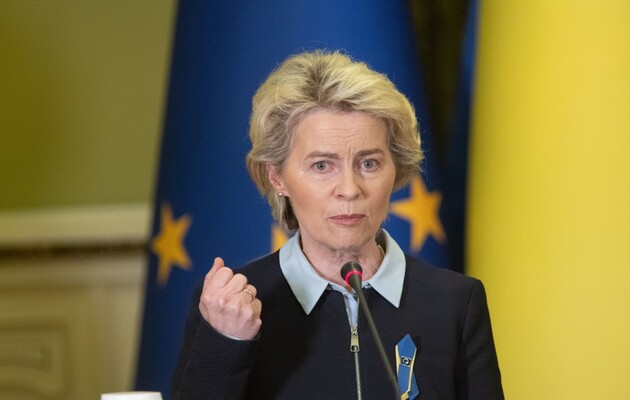 Ukraine and Moldova, received candidate status and Georgia, having received a European perspective, will work as quickly and fruitfully as possible to launch the next stage of accession to the European Union. This was stated by the President of the European Commission Ursula von der Leyen in Brussels at a press conference after the decision of the European Council to grant Ukraine the status of an EU candidate, informs Interfax-Ukraine.
"Of course, countries will have to do their homework before moving on to another stage of the accession process. I am sure that they will all move forward as quickly as possible and work as hard as they can to carry out the necessary reforms. Not only because they have to move forward on the path to European accession, but above all and because these reforms are good for countries, great for democracy, because it strengthens the competitiveness of these countries and, in the end, they are good for citizens. "Von der Leyen said.
She also stressed that she is convinced that the decision made strengthens Ukraine, Moldova and the European Union itself.
"This strengthens Ukraine, Moldova and Georgia in the face of Russian aggression and strengthens the European Union, because it demonstrates once again to the world that the EU is united and strong in the face of external threats," she said.
Commenting directly on the decision, von der Leyen called it "a defining moment and a very good day for Europe."
"I warmly congratulated President Zelensky, President Sandu, President Zurabishvili. All three countries are part of our European family, we never had any doubts about it. Today's historic decision confirms this. It provides all three with the prospect of joining the EU and paves the way forward… There can be no better signal of hope for the citizens of Ukraine, Moldova and Georgia in these troubled times," stressed the President of the European Commission.
Read also: What Ukraine will get from EU Candidate Status: Six Benefits Named
Recall that the EU leaders, by their unanimous decision granted Ukraine the status of a candidate for EU membership. Moldova received a similar status.