News
Ukraine became a candidate for the EU – Zelensky thanked for the decision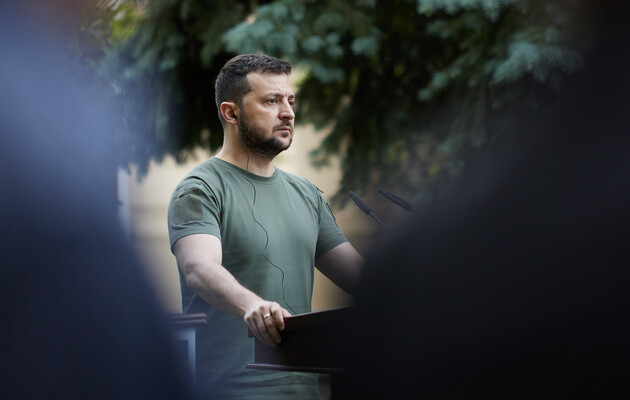 The European Union approved one of the most important decisions for Ukraine in 30 years, granting Ukraine the status of a candidate country. This was stated by the President of Ukraine Volodymyr Zelensky, speaking through video communication in European.
"Today you made one of the most important decisions for Ukraine in all 30 years of independence of our state. I believe that this decision is not only for Ukraine. This is the biggest step towards strengthening Europe that could be taken right now in such difficult conditions, when the Russian war is testing our ability to maintain freedom and unity," Zelensky said.
The head of state named the stages that preceded Ukraine's obtaining the status of an EU candidate: submitting an application, providing answers to the questionnaire as soon as possible, and appealing to European leaders.
"This result is the desired result," Zelensky stressed.
At the same time, he thanked each of the EU countries that voted for granting Ukraine the status of an EU candidate.
He also thanked European Council President Charles Michel and European Commission President Ursula von der Leyen.
"I am grateful to both of you for the leadership that has led us to this day. I am grateful for the sincere help, for the faith in Ukraine, in the Ukrainians," he said.
"I have always said that we believe in the European Union, although we formally remained outside of it. The flags of a united Europe have been in our hands during the revolutions in the trenches since 2014. I believe that the EU flag will be in every Ukrainian city that we must liberate from Russian occupation," Zelensky said.
The President stressed that Ukraine is capable of becoming a full member of the European Union.
Read also: What Ukraine will get from EU candidate status: six advantages named
Earlier, the President of the European Commission, Ursula von der Leyen, said that Ukraine and Moldova, which received candidate status, and Georgia, which received a European perspective, will work as quickly and efficiently as possibleto launch the next phase of accession to the European Union.