News
Two were burned, six were saved by the wrestling coach. In the center of Moscow, Mercedes crashed into a building after an accident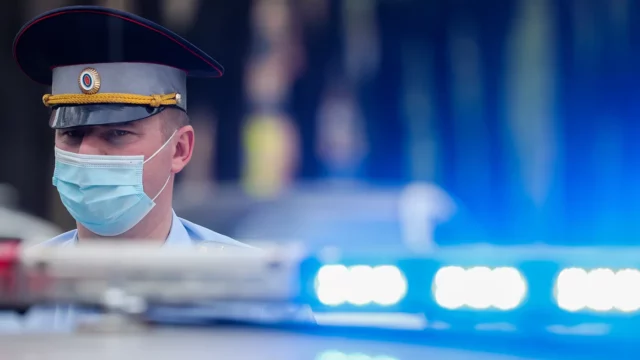 In the center of Moscow on Zubovsky Boulevard happened Accident: two cars collided, after which one of them drove into the wall of the building and caught fire. The prosecutor's office of the capital informsthat as a result of the accident two people died, six were hospitalized.
The 112 Telegram channel notes that the Mercedes that crashed into the building burned down completely, there was a company in it that was returning from its birthday. RBC writesthat the numbers on the car were removed. According to official dataThe driver of the car lost control. "112" also published a list of victims, their age ranges from 18 to 22 years.
Mash also published video with the coach of the Russian freestyle wrestling team Arslanbek Aliyev, who allegedly saved six people from a burning Mercedes. Aliyev, according to him, at this early hour passed near the scene. The dead, according to the Telegram channel, were the driver and the passenger sitting in the front seat. Their names are not yet known.
On May 23, in Astrakhan, a clergyman was involved in an accident that injured a young woman. The fact of the accident was confirmed by the press service of the Astrakhan diocese. According to preliminary data, a man in a cassock on a Mazda CX-9 SUV hit a 22-year-old girl who was crossing the Nachalovskoye highway at a pedestrian crossing.
After the accident, 68-year-old Archpriest Mikhail Pristaya got out of the car, but then returned and took off his robe, informs Telegram channel Shot. Only after that, remaining in civilian clothes, the clergyman approached the victim.