News
Two players of the Ukrainian national team entered the top 100 players in Europe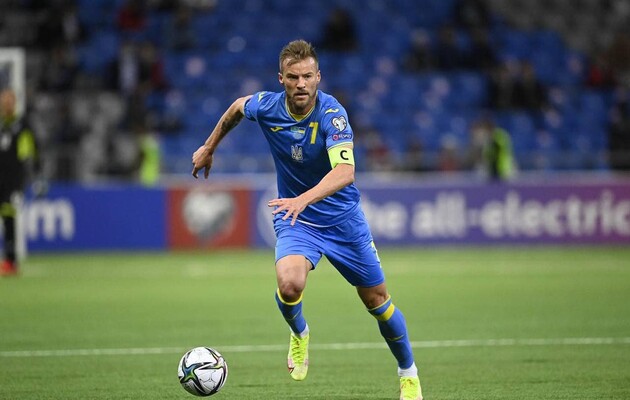 Footballers of the national team of Ukraine Andrey Yarmolenko and Nikolai Matvienko entered the top 100 players of the European national teams according to the FedEx Performance Zone.
Yarmolenko was placed on the 91st position, and Matvienko – on the 92nd. It is worth noting that three more Ukrainians got into the second hundred – Mykola Shaparenko (148), Roman Yaremchuk (149) and Ilya Zabarny (184).
The full rating of all Ukrainian football players is available link.
The list was topped by Paris Saint-Germain and France striker Kylian Mbappé, while Real Madrid team-mate Karim Benzema and Barcelona winger Memphis Depay from the Netherlands rounded out the top 3.
Top 10 European football players according to FedEx Performance Zone:
1. Kylian Mbappe (France);
2. Karim Benzema (France);
3. Memphis Depay (Netherlands);
4. Harry Kane (England);
5. Cristiano Ronaldo (Portugal);
6. Emil Forsberg (Sweden);
7. Sergio Busquets (Spain);
8. Igor Armash (Moldova);
9. Antoine Griezmann (France);
10. Kevin De Bruyne (Belgium)
Read also: The former captain of the Russian national football team condemned the military invasion of Ukraine
It was previously reported that football player of the Ukrainian national team was included in the list of contenders for the Golden Boy-2022 award.