News
two more Russian soldiers exploded on a mini in Mariupol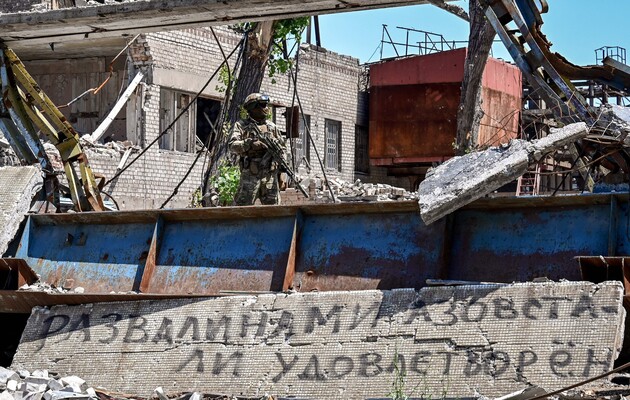 In Mariupol, occupied by Russian invaders, two Russian servicemen died in an explosion when they were demining the territory of the Azovstal plant. This was announced by the adviser to the mayor of Mariupol Petr Andryushchenko in Telegram.
"Today, Russian sappers, together with the military, carried out demining the territory of the Azovstal plant in the area of ​​​​blast furnaces. The result – minus two invaders went to sing along with Kobzon. The explosion heard half the city," he wrote.
Andryushchenko also notes that the occupiers of their own military are called power engineers.
"Probably, it is a shame to admit that Mariupol continues to resist even after the evacuation of the Heroic Garrison of Mariupol," he added.
Remember May 24 four occupiers have already exploded on a mini in Azovstal.
As President Volodymyr Zelensky said, More than 2.5 thousand Ukrainian fighters from Azovstal are in Russian captivitywho were taken out of the city with the condition of their further exchange to the Ukrainian side. It was also previously reported that at least 177 civilians surrendered along with the military during a special operation to evacuate the plant.