News
Turkey says it is investigating Russian export of stolen Ukrainian grain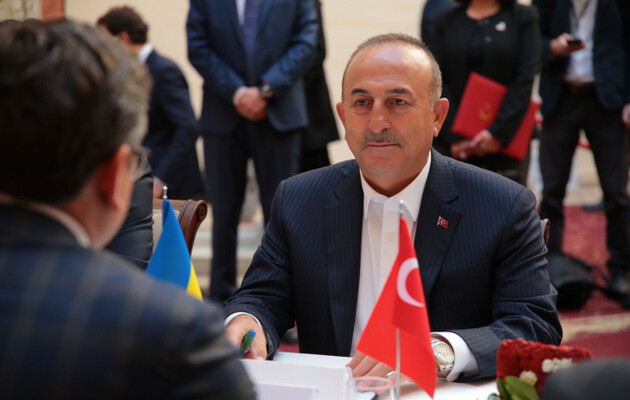 Turkish Foreign Minister Mevlut Cavusoglu said Ankara was investigating claims that Ukrainian grain was stolen by Russia and will not allow such grain to be imported into the country. This is reported Reuters.
In early June, Kyiv's ambassador to Ankara said Turkish buyers were among those receiving grain that Russia had stolen from Ukraine, adding that he had sought Turkish help to identify and apprehend those responsible for the shipments.
Russia denied accusations of stealing Ukrainian grain.
"We take every allegation seriously and investigate them seriously. We report the results every time, especially to the Ukrainian side," Cavusoglu said at a joint press conference with British Foreign Secretary Liz Truss in Ankara.
Russia and Ukraine account for about a third of the world's wheat supply, while Russia also exports fertilizers to a large extent, and Ukraine exports corn and sunflower oil. But the shipment of Ukrainian grain from the Black Sea ports stopped after the Russian invasion, about 20 million tons of grain are blocked.
Read also: Quadripartite meeting to be? Turkey announced progress in negotiations with the Russian Federation on the export of Ukrainian grain
Recall that the Russian Federation is blocking the export of grain from Ukrainian ports and, meanwhile, is stealing elevators in the occupied territories.
Under pressure from the world community to unblock sea routes from our country, it became known that Ankara and Moscow reached a preliminary agreement for the supply of Ukrainian agricultural products through the Black Sea. Wherein these states did not coordinate issues with Kyiv.