World
"Towers Boyko" – a journalist from Israel explained the successful strike of the Armed Forces of Ukraine – UNIAN
The expert commented on the recent success of the Armed Forces of Ukraine in the Black Sea.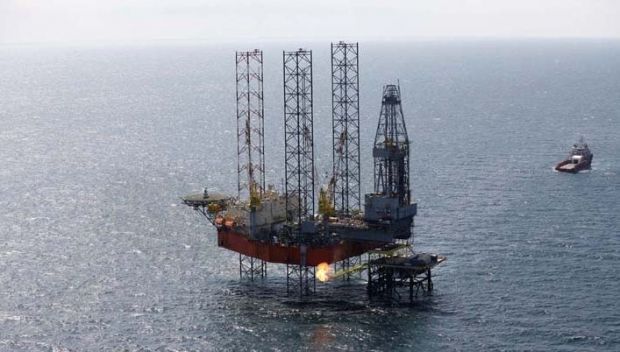 Attack on the "Boyko towers" in the Black Sea APU they could check where they could get Western missiles, or else provoke the invaders to approach the coast.
This opinion was expressed by Israeli journalist Sergei Auslender, reports "Apostrophe".
"I have two explanations, one of which does not exclude the second. The first is that the Ukrainian command, the Ukrainian armed forces are trying to reach where they can reach with Western weapons that are starting to arrive. I don't know how they hit these towers. It could well have been a Harpoon missile, because the target is at sea. It could have been some kind of operational-tactical missile from these HIMARS or MLRS systems, which are now also being received under Lend-Lease, and Germany was going to transfer several installations, "he explained Auslander.
The Armed Forces of Ukraine, according to the expert, chose a good target – it could not counteract the blow.
"This is not a warship that can maneuver, interfere or shoot back, try to shoot down this missile. So my first explanation is this: they are trying to understand where they can reach and what target they can hit. Because I don't really understand from a strategic point of view , what was the value of these towers, why were they so valuable," Auslander said.
"The second explanation is that the Ukrainians thus tried to provoke the Black Sea Fleet to come out for a retaliatory strike and approach the coast at a distance that is enough to hit Harpoon missiles. This version also appeared in the press. I don't know which of these explanations are suitable, and again I say that one does not exclude the second," he added.
The journalist also stressed that the Ukrainian defenders hit objects that are not related to civilian infrastructure, unlike the Russian occupiers.
"There is no indiscriminate defeat like what the Russian army is doing on Ukrainian territory. They are hitting strategic targets," Auslander explained.
APU strike on "Boyko's towers"
Defenders of Ukraine hit the drilling rigs appropriated by Russia "Chernomorneftegaz", which are also called "Boyko's towers". Now the invaders will not be able to produce gas in the Ukrainian Black Sea.
The Russian authorities have already started threaten Ukraine for hitting stolen drilling platforms.
Also a fire at the "Boyko towers" in the Black Sea shown from space.