News
today the world has the largest number of refugees in history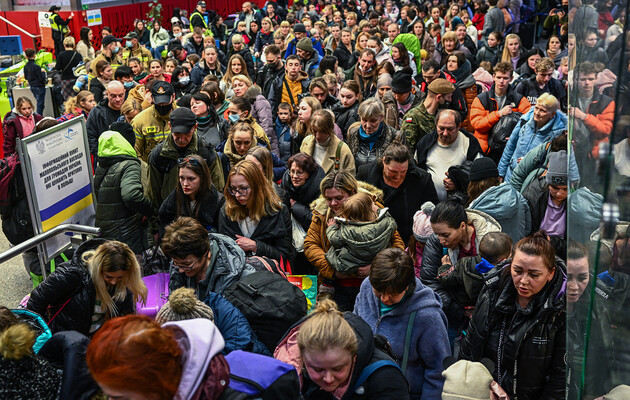 US Secretary of State Anthony Blinken made a statement on June 20 on the occasion of World Refugee Day, reports the Voice of America.
"… We are celebrating an unprecedented humanitarian crisis around the world, which resulted in the largest number of refugees in history," stated the head of the American foreign policy department.
"Last month we reached a tragic milestone," he continued, "more than 100 million people worldwide have been forcibly displaced."
Read also: Refugee Day in Ukraine: on the other side of the problem
"Through humanitarian aid, diplomacy, and refugee resettlement, the United States is leading the way in helping courageous and resilient people who are forced to flee persecution to find safety," Blinken said.
The Secretary of State also recalled that the UN Refugee Agency formulated the theme of this year's World Refugee Day as follows: "Whoever it is. Wherever it is. Whenever. Everyone has the right to security."
"We appreciate and honor the strength and resilience of refugees. Our commitment to (protecting) vulnerable populations is unwavering," the head of US diplomacy stressed.
The US is the world's largest humanitarian aid donor, having provided more than $13 billion during fiscal 2021, the statement notes.
"However," the head of the State Department stated, "the needs are significant, and we call on the donor community to increase contributions to support the needs of refugees and other vulnerable groups around the world."
In connection with the unmotivated full-scale war unleashed by Russia against Ukraine, the number of displaced persons in the country is over 8 million people, and the number of refugees from Ukraine who registered for temporary protection or in similar national protection schemes in countries European Union amounted to 3.207 million, said the Office of the United Nations High Commissioner for Refugees. In total, over 5 million Ukrainians went abroad.