News
Third Israeli Election in Five Years – Parliament Dissolved Announced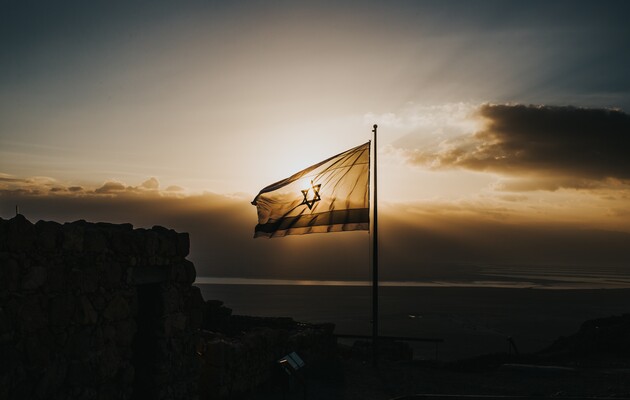 Israeli lawmakers to vote next week dissolution of parliament which will pave the way for the country's fifth election in three years, after Prime Minister Naftali Bennett failed to contain mounting pressure on his already volatile ruling coalition. Reuters.
Bennett is likely to step down as Foreign Minister Yair Lapid, his political partner in the said coalition, which brings together parties with rather controversial agendas. She, recall, a year ago put an end to the record 12-year rule of former Prime Minister Benjamin Netanyahu.
Lapid, a former journalist who leads the largest party in the coalition, will serve as acting prime minister until new elections.
Read also: Israel delays fulfillment of promise to treat Ukrainian military – embassy
According to Speaker Bennett, there will be a vote in parliament next week, after which Lapid will move to the post of prime minister.
The move comes just weeks ahead of US President Joe Biden's scheduled visit, which the government is counting on in its bid to strengthen regional security ties against longtime enemy Iran.
However, the eight-party coalition, which includes the far right, liberals and Arab parties with deep divisions on issues ranging from religion to the Palestinian issue, has faced mounting tensions.
A date for early parliamentary elections has not yet been announced, but Israeli media have reported that they are expected to take place in October.
Read also: Israel, Egypt and EU sign historic gas deal
Israel and the Russian-Ukrainian War. Left-liberals tend to support Kyiv
After highlighting the atrocities of the occupiers in Bucha, Lapid reacted by using the term "war crime" in reference to the actions of the Russian army. Thus, this was a kind of retreat from the so-called equidistant policy to both sides. Among local ministers, critical theses about the Kremlin and rhetoric in support of Ukraine began to sound more and more often. In support of this thesis, we can single out:
participation of Israel in the conference at the Ramstein base, where the issue of transferring weapons to Kyiv was decided
decision of the Israeli Ministry of Defense to provide Ukraine with helmets and body armor
support by the head of the Foreign Ministry for the exclusion of Russia from the UN Council
An even greater pro-Ukrainian mood in the country's power circles spread after the scandalous statement by Russian Foreign Minister Lavrov. The latter compared President Zelensky to Hitler and said that "the most bitter anti-Semites are, as a rule, Jews." In addition, statements about Israel's support for the "Nazi regime in Kyiv" began to appear in the Russian information field.
Read also: Lavrov was going to Serbia, but neighboring countries closed the sky for his plane
This was one of the resonant factors that caused Tel Aviv to leave its previously held position of conditional neutrality, Israel became more open to the possibility of providing Ukraine with protective weapons.
Previously Israel and Ukraine have denied claims that Prime Minister Bennett advised Zelensky to accept Russia's terms.