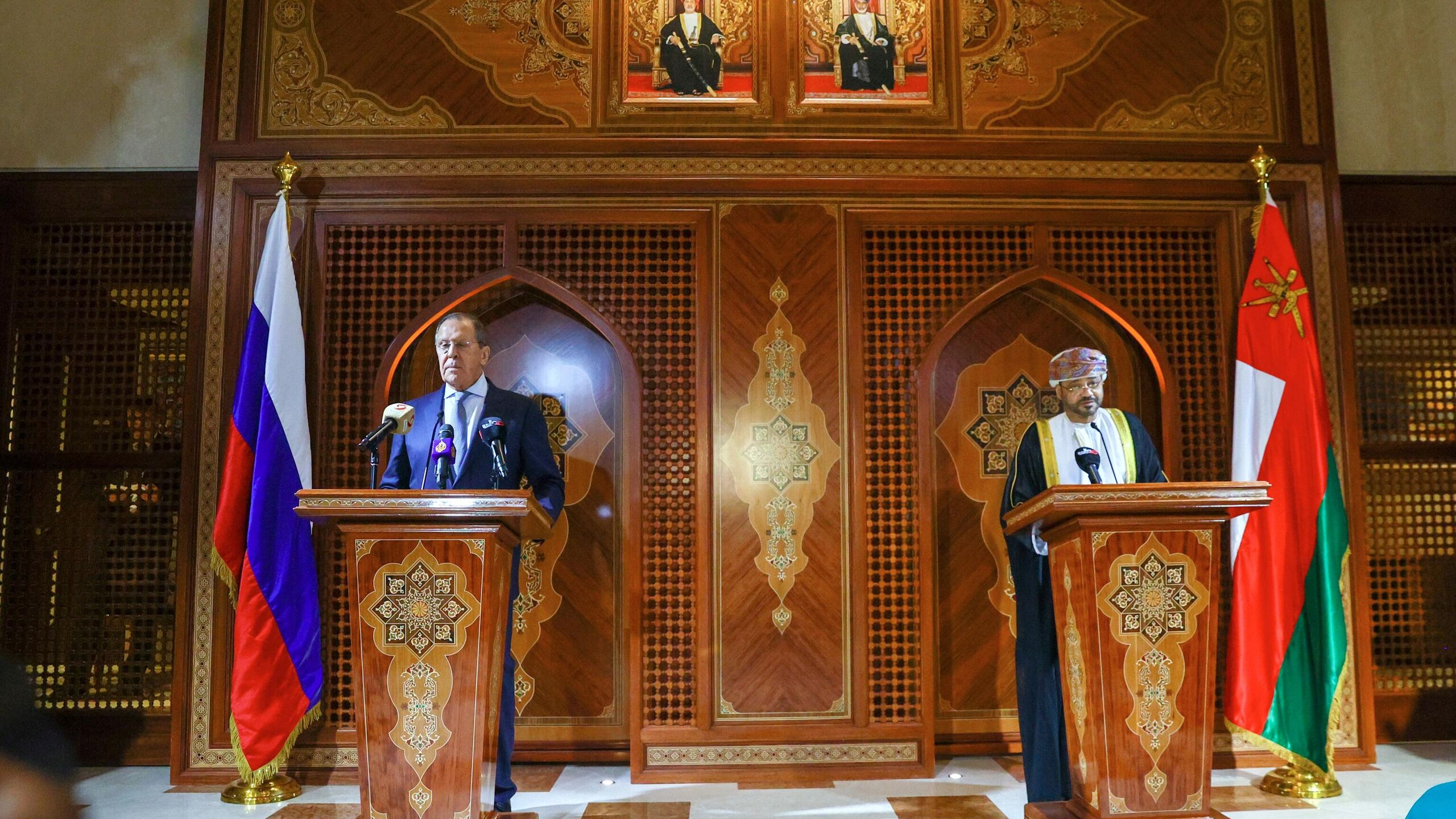 Russian Foreign Minister Sergey Lavrov's tour of the Middle East is drawing attention in terms of its timing and agenda, as well as the fact that it includes Arab countries such as Algeria and the Sultanate of Oman. Currently, Russian diplomacy is focused directly on two main issues: the oil and gas sector and its strategic connection to events in Ukraine.
Russian Foreign Minister Sergei Lavrov met with the Sultan of Oman Haytham ibn Tariq Al Said, as well as Algerian President Abdelmajid Tebbun. During the meeting with Lavrov, the heads of the Arab states confirmed their intention to continue coordination in the OPEC+ format. Algeria and Oman have previously denied the Biden administration's request to increase oil production in order to contain rising energy prices and thereby maintain the stability of the Western economy.
Algerian President Abdelmajid Tebboun, during a meeting with Russian Foreign Minister Sergei Lavrov, said that his country remains faithful to friendly relations with the Russian Federation. He also stressed that Algeria and Russia are moving towards establishing a deep strategic partnership. At first glance, this suggests that Algerian gas will not become an alternative to Russian gas if the US and Europe impose an embargo on it. The statements of the Algerian leader are encouraging for the Russian Foreign Minister and the Russian authorities, since Algeria is one of the few countries (along with Qatar and Iran) that can compensate Europe for the rejection of Russian gas due to its huge energy reserves and proximity to European capitals.
Yes… Algeria is committed to friendly relations with the Russian Federation, as Algerian President Abdelmadjid Tebboun told his guest, Russian Foreign Minister Sergei Lavrov. Algeria has taken a balanced and balanced position in relation to the Ukrainian crisis, resisting pressure from Washington. He also rejected a request by US Secretary of State Anthony Blinken to increase gas supplies to European countries in the event of an embargo against Russia and the export of Russian energy resources.
Russia, in turn, has always maintained friendly relations with Algeria. He was the first to receive Russian S-300 Favorit anti-aircraft missile systems before all of Moscow's allies. It should be recalled that it was Algeria that was behind the signing of the OPEC + agreement, which regulated relations between the OPEC countries and other oil-producing states that are not members of the organization. The OPEC+ agreement is historic as it led to the stabilization of energy prices.
The Sultan of Oman, Haytham ibn Tariq Al Said, during a meeting with Russian Foreign Minister Sergey Lavrov, said that his country is committed to the agreements in the OPEC + format regarding a possible increase in oil production. Oman's stance came as a complete surprise as it remained silent for a long time, unlike Saudi Arabia and the UAE, which openly rejected the Biden administration's requests to increase oil production. Oman is not only among the beneficiaries of rising oil prices (its production is approaching a million barrels per day), but is also trying to maintain "neutrality" in relation to Russia's special operation in Ukraine. Distancing from Arab and international conflicts is a hallmark of the foreign policy of the Sultanate of Oman.
Russian Foreign Minister Sergei Lavrov conveyed to President of Algeria Abdelmajid Tebboun the greetings of Russian leader Vladimir Putin and an invitation to visit Moscow, which he can use in the coming weeks. It is likely that the leaders of the two countries will discuss agreements on the supply of Russian weapons to Algeria, including the S-400 Triumph and S-500 Prometheus anti-aircraft missile systems, Su-35 multirole fighter jets and modern drones.
Algeria could become a "gateway to Africa" ​​for Russia, especially now that Paris has admitted its defeat and is beginning to withdraw French armed forces from Mali and the countries of the African Sahel.
Russia is restoring its influence in the Arab region. This is a great achievement for Russian diplomacy, which has historically supported the Arabs and tried to solve their problems. We congratulate the Russians and curse the Americans and Europeans who treat the Arabs in their racist and colonial manner.