World
the tragedy was prevented by the swimmer's coach – UNIAN
American synchronized swimmer Anita Alvarez was rescued by a coach who jumped into the pool after her.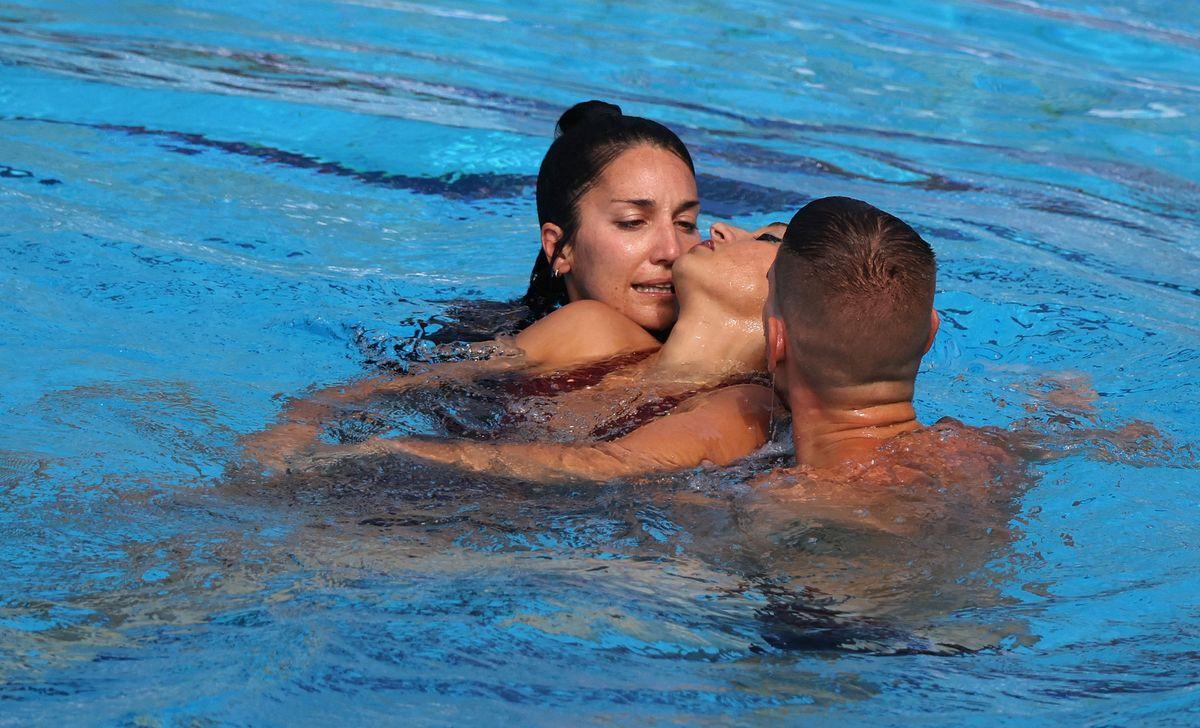 At the World Championship in water sportswhich takes place in the capital of Hungary, Budapest, a tragedy almost occurred.
American swimmer Anita Alvarez collapsed at the end of her performance in the women's free skate and sank to the bottom of the pool. Her coach Andrea Fuentes managed to save the life of the athlete, reports Marca.
The four-time Olympic medalist in synchronized swimming immediately jumped into the pool and rushed to the aid of the 25-year-old swimmer. She lifted Alvarez to the surface and helped her to the edge of the pool. After that, the American received medical assistance.
After providing first aid, the synchronized swimmer who came to her senses was hospitalized for an examination, which did not reveal any health problems in Alvarez.
The reason for the loss of consciousness could be stressful effects on the body and the heat in Budapest.
"Anita is much better, she is already conscious. In fact, it was very scary. I jumped into the water because I saw that no one, not even the rescuers, had done so. I was a little scared because she was not breathing, but now she feels very well. She needs to rest. Anita will rest all day and will be ready for the team final" said Andrea Fuentes.
Recall that in this discipline at the World Championships in Budapest, Japanese Yukiko Inui won gold, and Ukrainian Marta Fedina won silver. Alvarez, despite losing consciousness, finished in seventh place.
We add that this is not the first such incident with Alvarez. The American lost consciousness in June 2021 during the Olympic qualification in Barcelona. Then she was rescued by duet partner and coach Fuentes, who also jumped into the pool. The synchronized swimmer's mother then stated that her daughter had fainted before, but this had never happened at competitions.
You may also be interested in the news: