News
The status of an EU candidate for Ukraine was supported by a resolution of the European Parliament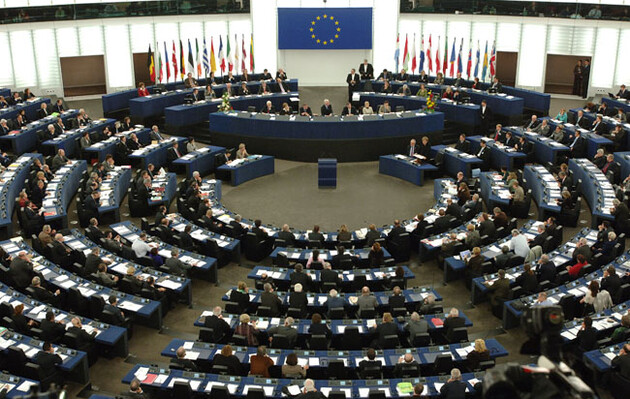 The European Parliament adopted a resolution supporting the provision of Ukraine and Moldova status of candidates for accession to the European Union.
"An unequivocal and strong position of the European Parliament. Today, the European Commission must grant candidate status to Ukraine and Moldova, and the same path for Georgia," said President of the European Parliament Roberta Metsola.
She is confident that this will demonstrate leadership, determination and vision in the context of Russia's war against Ukraine.
"The EU remains a reliable partner and a credible geopolitical player," she added.
Unequivocal & strong position by @Europarl_EN:
Today #EUCO should grant candidate status to 🇺🇦 & 🇲🇩 and same path for 🇬🇪.

This will show leadership, resolve & vision in context of Russia's war against #Ukraine.

🇪🇺 remains a reliable partner & credible geopolitical actor.

— Roberta Metsola (@EP_President) June 23, 2022
Read also: I'm sure we will grant candidate status to Ukraine – Michel on EU membership
Note that according to the draft decision of the leaders of the EU countries they will approve the European Commission's recommendation to grant Ukraine and Moldova candidate status for EU membership. At the same time, Georgia will receive a refusal for the time being.
Earlier, the European Commission officially announced that will recommend to the leaders of the Union to take a positive decision on Ukraine. At the same time, before the start of negotiations on accession to the EU Ukraine must fulfill a number of conditions.
The movement of history cannot be stopped: Ukraine is becoming part of the West. The recommendation of the European Commission to grant Ukraine the status of an EU candidate country has dramatically increased the likelihood that the European Council will approve this decision. But what conditions must Ukraine fulfill, and what next? What awaits our country on the long road to the European Union? Read also in the article Dmitry Shulga "When Ukraine can become a member of the EU and how not to miss the chance".