News
The situation in the occupied territories – Russians intimidate the local population with the introduction of the death penalty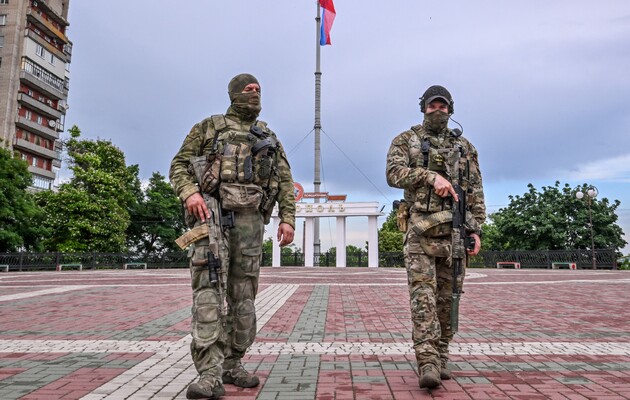 The Russian occupiers come up with proposals for the introduction of the death penalty in the temporarily occupied territories of Ukraine in order to intimidate the local population and stop resistance. This was announced by the mayor of Melitopol Ivan Fedorov on the air of the telethon FreeHouse.
He said that now the military of the Russian Federation has again begun to kidnap local Ukrainians. In particular, they captured several more activists, and a few days ago they kidnapped one of the pastors of Melitopol right during a service in the central square. It is not yet known where he is being held.
"The Rashists do all this to intimidate the civilian population, in order to show that any resistance or dissent, which the Rashists also consider disobedience and resistance, is impossible. In confirmation of this, another Gauleiter's statement is already on the central channels of the Rashist propaganda that they they propose to introduce the death penalty in the temporarily occupied territories," Fedorov said.
In his opinion, the occupiers are committing genocide against the citizens of Ukraine due to the fact that they have no support either from ordinary people or from government officials in all temporarily occupied territories.
Read also: The occupiers fabricate statements by Zaluzhny and Arestovich and distribute them in the Zaporozhye region
The mayor of Melitopol noted that in his city alone, Russians kidnapped more than 500 people in four months, but resistance is only growing. That is why the collaborators started talking about the introduction of the death penalty.
"They want to move on to the next stage – the death penalty for our ordinary civilians who do not resist with weapons, but simply express their opinion that they are not happy with the rashists in our temporarily occupied cities. They want to introduce the death penalty in order to do it is public and to intimidate our people further. And these are not just rumors. This is what the Gauleiters say in the central media of the Russian Federation," Fedorov stressed.
Earlier it was reported that the Russian occupation authorities were organizing artificial queues at the TsNAPs of the temporarily captured city of Berdyansk, Zaporozhye region, to show the alleged "desire" of the local population to obtain Russian passports.