News
The shelling of the Nikolaev region on June 21 – 80 hectares of wheat burned down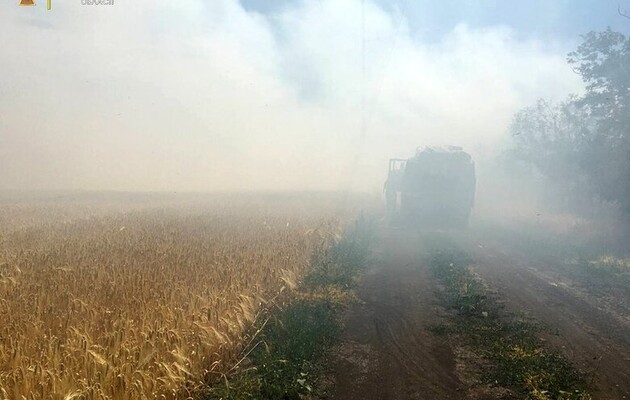 The invaders deliberately kill civilians and burn Ukrainian fields. On Tuesday, June 21, Russian troops again fired at the Nikolaev region. As a result of the shelling, more than 80 hectares of wheat burned down, the State Emergency Service reports in Facebook.
"However, thanks to the work of rescuers, it was possible to prevent the fire from spreading to another 215 hectares of grain crops. In total, 19 fires were registered in the territory of the Nikolaev region on June 21, as a result of hostilities – 8," the rescuers emphasized.
In southern Ukraine, Russian occupiers continue to launch missile and air strikes on civilian infrastructure. In particular, over the past day winged missiles were fired upon Nikolaev and Ochakov.
According to the Ukrainian military, the enemy uses the tactics of dispersed but almost simultaneous missile strikes in combination with multiple rocket launchers or artillery. As a result of such shelling, with the use of cluster shells prohibited by the Geneva Conventions, people were injured.