News
The shelling of the Kharkov region – Three people were killed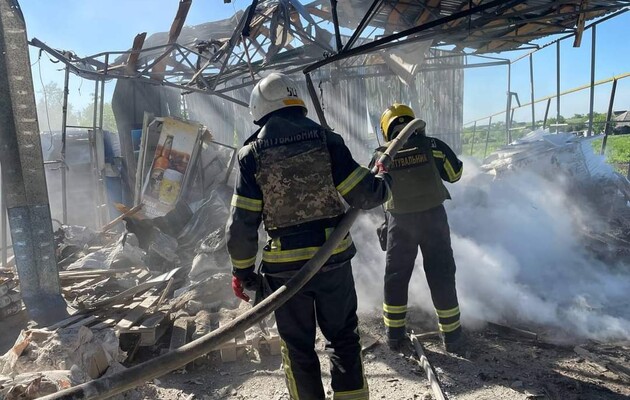 On Monday, June 20, Russian troops shelled the settlements of the Kharkov region and Kharkov. As a result of the shelling, three people were killed and seven were injured, the head Kharkiv Regional Military Administration Oleg Sinegubov Telegram.
In the region during the day, the invaders of the Russian Federation fired at Izyum, Chuguevsky, Kharkov regions.
As a result of the shelling of the Saltovsky district of Kharkov, a fire broke out. An employee of a transport company was injured.
The occupiers also fired at the Kyiv, Industrial, Nemyshlyansky districts of Kharkov
"In the Kharkiv direction, the enemy concentrated his efforts on holding occupied lines, trying to prevent the Armed Forces of Ukraine from reaching the rear of the Russian group operating in the Slavic direction. Fighting continues in the Izyum region, our defenders are repulsing enemy attacks and holding their positions securely," he stressed. Sinegub.
The city of Kupyansk, located in the east of the Kharkiv region, is a strategically important railway junction. It took the Russians less than a week, from the beginning of a full-scale invasion, to occupy the area, not without the help of collaborators. Thanks to the holding of positions in the Kupyansk region, the enemy, by rail, has the opportunity to send reinforcements in the direction of Severodonetsk, Izyum and Kharkov, if not for one "but" – the railway bridge across the Oskol River was destroyed by Ukrainian troops during the retreat. However, it is obvious that the occupiers have already dealt with this trouble.