News
The shelling of the Kharkiv region on June 21 – Three people were killed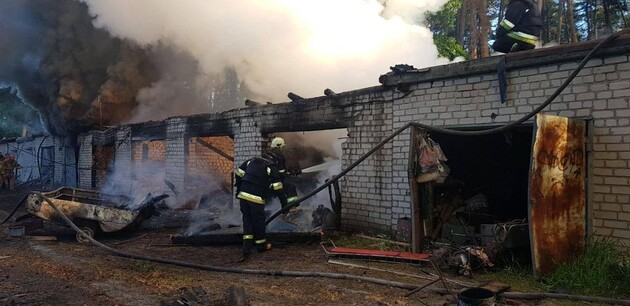 Tuesday night, June 21st Russian troops again shelled Kharkov and the settlements of the region. This led to new victims and injured among the civilian population, said Oleg Sinegubov, head of the Kharkiv OVA.
"The Russians continued shelling the city of Chuguev at night, residential buildings and outbuildings were destroyed. Previously, two people were killed, two were wounded. The information is being specified. An apartment building was damaged in the village of Zolochev, a fire broke out. The body of one dead was removed from under the rubble. There is a possibility that under blockages two more people", – said Sinegubov in Telegram.
The invaders fired at the Sloboda and Industrialny districts of Kharkov. As a result of the shelling, economic and industrial facilities were damaged.
On the morning of Wednesday, June 22, Russian troops fired on the Nemyshlyansky district of Kharkov. According to preliminary information, 3 people were injured.
Russian military On June 21, the city of Kharkov was again shelled from artillery. As a result of the enemy attack, five people were killed and 11 more were injured.