World
The Russians attacked the Odessa region twice, both missiles were destroyed over the sea
In general, 20 invaders were destroyed in the south of the country during the day, as well as a self-propelled howitzer, an anti-aircraft gun, a tractor, 4 vehicles and 2 ammunition depots.
During the day on June 22, the enemy attacked the Odessa region twice, both missiles destroyed over the sea by air defense units.
This was reported Operational command "Pivden" according to the results for June 22 regarding the operational situation in the area of ​​responsibility.
As noted, the situation in the Nikolaev-Kherson direction is difficult, but controlled.
"The enemy continues to conduct combat operations in counter-battery tactics at the defense lines. A helicopter attacked our positions, but under our fire, the Ka-52 quickly retreated in response," the command notes.
Read also: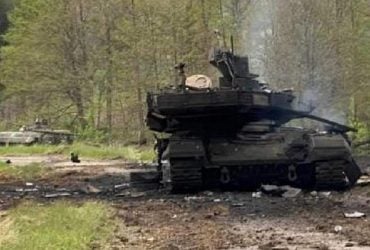 According to the report, during the day the enemy carried out three missile attacks on the southern regions.
In addition to Odessa region, massive missile attack from 7 Onyx-type missiles on Nikolaev. The industrial and social infrastructure of the city was hit. As a result of hits, fires broke out in several districts of the regional center. Dry grass and containers with sunflower oil burned. Large-scale fire on an area of ​​more than 300 square meters. m eliminated. According to updated data, one civilian was killed and two were wounded.
A military operation is also ongoing to defeat enemy forces and assets on Zmein Island – a hit was recorded in another Pantsir-S1 anti-aircraft missile and gun system.
In general, during the day, during the performance of fire missions by rocket and artillery units in the operational zone, 20 occupiers were destroyed, and also irretrievably disabled: the Msta-S self-propelled howitzer, a 23-mm anti-aircraft gun, a tractor, 4 vehicles. In addition, 2 enemy ammunition depots in the Kherson region were liquidated.
"The final enemy losses are being reconnoitered," the message says.
Read also: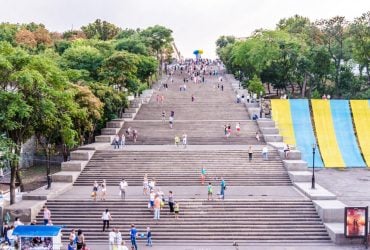 The command also informs that the ship grouping of the enemy fleet now consists of 5 missile and 3 large landing ships.
"The intensification of the storm forced a certain castling of forces, but this does not change the essence of the task and the strength of the threat. It also increases the likelihood of uncontrolled movement of sea mines, in particular, in the direction of the coast," the Pivden OK notes.
As UNIAN reported, on the evening of June 22, the head of the Odessa Regional Military Administration Maxim Marchenko said: that the Ukrainian military shot down an enemy missilelaunched in the Odessa region.
You may also be interested in the news: