News
The ruble reached a seven-year high against the dollar. Turks explain this success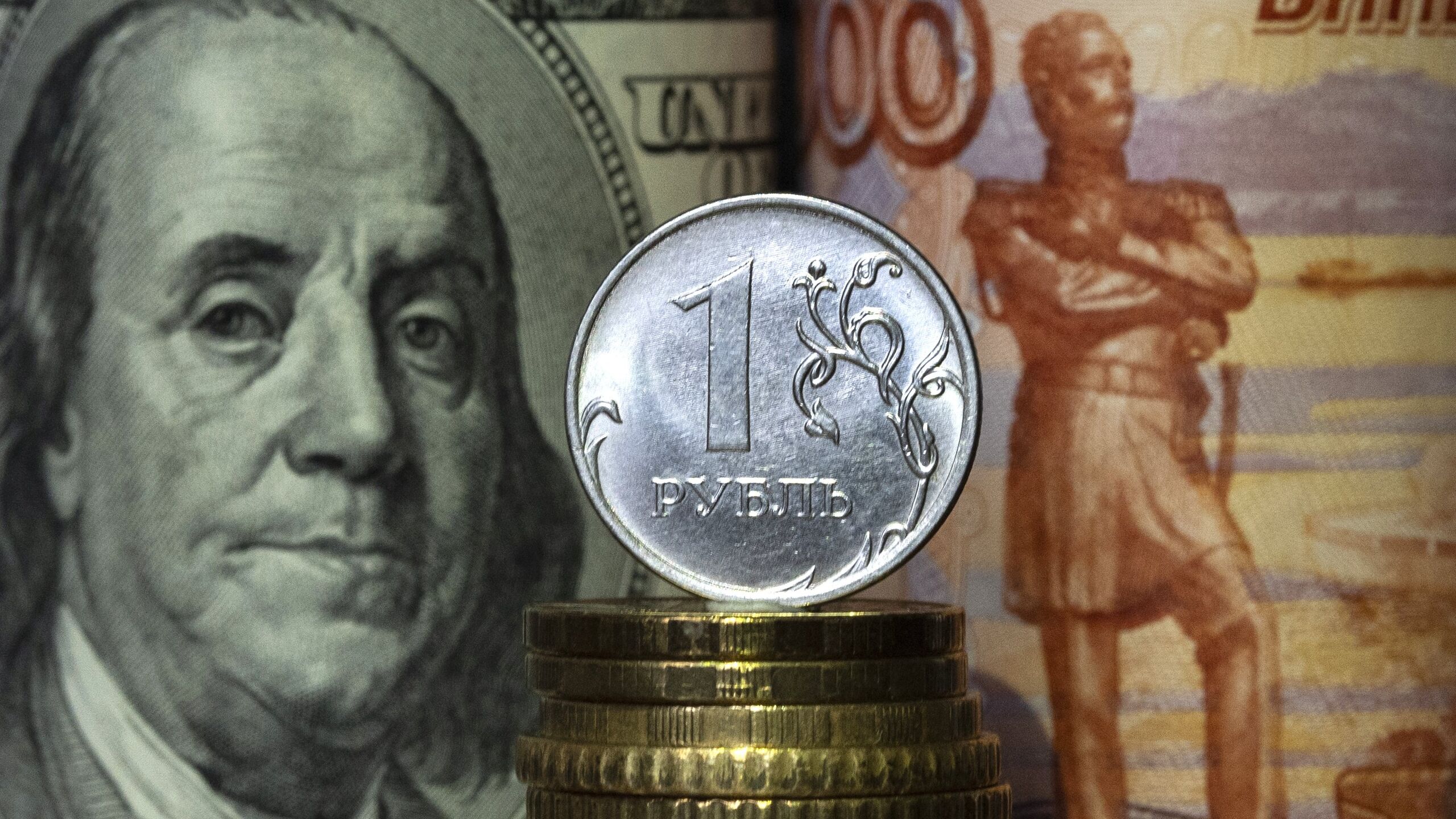 The ruble continued its growth, which began thanks to the measures taken by Russia to prevent a currency crisis, and reached its highest level since July 2015.
Following Putin's requirement to pay in rubles for natural gas supplies, the Russian currency continued its upward rally to its highest level in seven years.
So, the day before, the dollar exchange rate was 55.44 rubles, declining by another 1.7%, while this year the ruble has already grown by 35% against the dollar and has become the currency unit that has appreciated the most against the reserve currency.
First Deputy Prime Minister Andrei Belousov said that the authorities are discussing targeting the ruble exchange rate at a certain level, while economic growth should be an imperative. Belousov added that the optimal level is 70-80 rubles per dollar.
However, analysts argue that the authorities do not have an effective tool to interfere with the ruble exchange rate. According to Loko-Bank economist Dmitry Poleev, the sale of assets to foreigners seems politically impossible.
The ruble first collapsed, then rose
Since the beginning of Russia's military operation in Ukraine, the exchange rate of the Russian currency has fluctuated greatly. At first, the conflict caused the collapse of the ruble against the dollar after the US and Europe began to isolate Russia from the international financial system, as a result of which on March 10, 2022 the Russian currency fell to a record low, and one dollar was 121.52 rubles.
The ruble rose by 118%
However, after Moscow introduced mandatory foreign exchange sales for exporters and required some energy buyers to pay in rubles, the Russian currency began to move in the opposite direction and rose by 118%.
This helped Russia to overcome the currency crisis, but became a cause for concern for the central bank, as it reduced export revenues in national currency and made Russian goods more expensive abroad. The bank responded with a series of easing measures.
However, the currency's gains continued, fueling traders' expectations of a broader easing of capital controls and measures to stimulate consumer demand and economic growth.
Reader comments:
The first state in the world in terms of oil and natural gas, it is enough for them to sell only energy and grain.
Let us also sell for lira the products the world needs, even hazelnuts or Turkish walnuts.
This is temporary. Let's see what happens when the EU countries completely stop buying oil and natural gas.
Guest, but nothing will happen, because Russia is a self-sufficient country.
We must also switch to lira.
Putin knows his business, he subjugated the world.
External forces somehow do not influence Russians. External forces hit only on us.
Putin, how did you do it, if only we did it.
What I wish for the Turkish lira.
The Russians have oil and gas, everyone needs it.
Fatih, oil and gas have nothing to do with it, they have always been, besides, sanctions have begun, but the Russians have protected their currency, they have no desire to buy dollars and euros, because they love their homeland. They do not die of a passion for hard currency, like our people who are maniacally in love with imported goods.
Close exchange offices. No one should buy and sell foreign currencies.
Is the ruble holding up? It seems that Russians are not eager to buy dollars and euros, they are not as wrapped up in currency as we are.
This is a sign that the dollar will collapse. Then don't let anyone cry.
Nothing will happen to the dollar, the Turkish lira will suffer again.
If so many sanctions were imposed against us, we would have sunk a long time ago. And Russia – the more they beat, the stronger it is. While oil is rising, Russia is getting stronger. It would be better if the US lowered oil prices than imposed sanctions. Incomes would fall and Russia would not be able to breathe. If the United States wants to bring Russia to its knees, then they need to increase oil production and bring oil prices down to $50.