News
The occupant told the girl that he had killed 10 fighters of the Armed Forces of Ukraine, and then accused her of asking questions
A Russian soldier who is fighting in Ukraine first boasted to his girlfriend that he had killed 10 Ukrainian soldiers. And when intelligence established personal information between them and the girl, he scolded her for asking him for such information. Such a conversation intercepted Main Directorate of Intelligence.
It all started a few days ago, when the Main Intelligence Directorate of the MUA published a conversation between the Russian occupier Ivan Aflyatonov from Kazan, who is fighting in the Kherson region, with his girlfriend Elina Nurutdinova. The girl asked him what he had on May 28, as she heard from the girl of another military man that on this day he deserved the award. Then he answered her: "I destroyed 1 armored personnel carrier and up to 10 infantrymen. This is true". And he added that he would not receive awards and medals, but would receive money for this, to which she replied: "Well done."
But in this video, the GUR MOU published not only a recording of their conversation, but also their photos and personal data.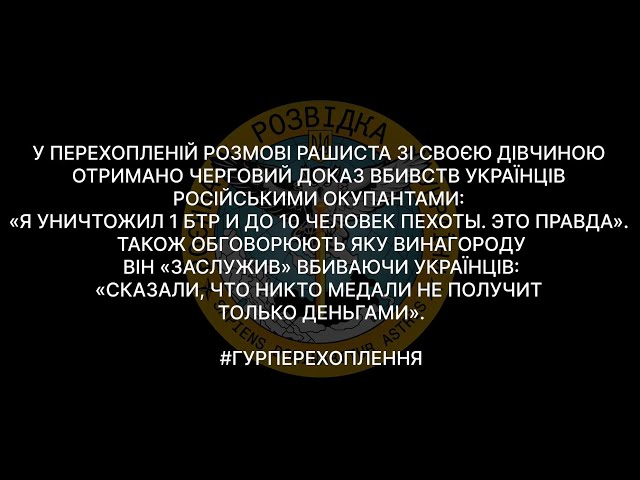 This fact seriously alarmed Aflyatonov and his girlfriend. They began to receive threats and Ukrainian intelligence on June 20 published a new conversation between the couple. In it, the guy accused her of asking him for such information and thereby putting both him and herself at risk.
Read also: The military of the Russian Federation does not withstand the psyche in the war against Ukraine – the interception of the GUR
"Why are you asking these questions, you see the conversations are being intercepted?!" he said.
In response, the girl said that now she was scared: "I'm shaking all over! .. I don't know if I will survive until my wedding here."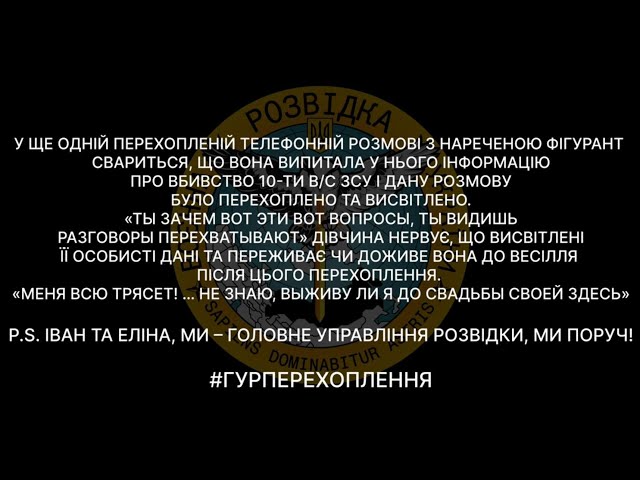 Recall, from one of the intercepted conversations of the occupier with his wife, it became known that permission for looting in Ukraine was given to the invaders personally by Russian President Vladimir Putin.