News
"The Next TV Show" Volodin reacted to the statement of the Ukrainian Foreign Ministry about the readiness to fight with shovels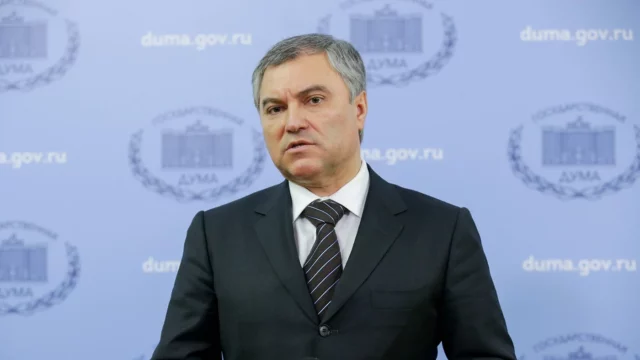 The Kyiv authorities perceive what is happening in their country as another television show. Such an opinion June 21 expressed State Duma Speaker Vyacheslav Volodin in response to the words of Ukrainian Foreign Minister Dmitry Kuleba about the readiness of Ukrainians to fight against the Russians even "with shovels in their hands."
A day earlier, on June 20, on the air of the ARD TV channel, the head of the Ukrainian Foreign Ministry again urged The West will transfer new batches of weapons, but assured that even if there are no weapons, the Ukrainians will still continue to defend themselves, Kuleba assured. "In this case, we will fight with shovels," the minister said.
Volodin, on the other hand, considered that the Kiev leadership could pick up a shovel only in order to pose. The Russian parliamentarian suggested that since the accounts and families of the country's leadership are outside Ukraine, the authorities will "run away" as soon as NATO stops supplying weapons to the country.
"As soon as NATO stops supplying the weapons you earn money on and stops sending mercenaries, all of you will scatter within 24 hours," Volodin wrote on his Telegram channel.
In an interview on June 20, Kuleba once again reproached the West for delays in arms deliveries. The Minister recalled that without weapons, Kyiv will begin to lose control, and the number of human casualties will increase significantly.
In mid-May, during a visit to the United States, the head of the Ukrainian negotiating group, David Arakhamia reportedthat every day in battles Ukraine loses up to a thousand fighters of the Armed Forces of Ukraine. According to Russian Foreign Minister Sergei Lavrov, Western countries interfere Kyiv to enter into negotiations with Russia, instead "pumping" the country with weapons.