News
The Ministry of Finance denies the default of Russia due to payments on public debt in rubles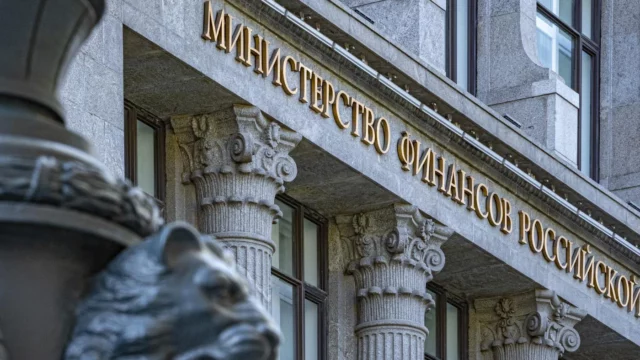 The Ministry of Finance insists that it fulfilled its obligations to foreign investors in full, although it paid the public debt in rubles, and not in foreign currency. The US and the EU have banned Russian payments and purposefully want to label Russia as "defaulted," follows from a statement by Finance Minister Anton Siluanov, which was circulated by the agency's press service.
On June 23, the Ministry of Finance paid off Eurobonds maturing in 2027 and 2047 in rubles – 12.51 billion rubles. ($234.85 million) were transferred to the National Settlement Depository (NSD), a paying agent for Eurobonds.
The US and the EU have deprived Russia of the ability to pay for bonds in foreign currency, as required by the issuance documents. Therefore, the Ministry of Finance is forced to pay "in the currency that is guaranteed to be available to us – in rubles," Siluanov explained.
A number of Eurobond issues provide for payments in euros, pounds sterling and Swiss francs. But the Ministry of Finance cannot pay in them, because the EU has imposed sanctions against the NSD, and the UK and Switzerland have banned payments on Russia's public debt.
June 22 President Vladimir Putin decree approved the temporary procedure for payments in rubles.
The situation "has nothing to do" with 1998, when Russia did not have enough funds to pay off its debts, emphasized earlier Silanov: "There is money, and the willingness to pay is also present." This artificially created situation will not affect the quality of life of Russians, the minister assured.
Before the pandemic, Russia's public debt was minimal, but increased by almost 40% in 2020. Russia spends 1.4 trillion rubles on public debt servicing. per year, and in 2025 the costs will exceed 2 trillion rubles. From 2023, Russia plans to borrow on the domestic market (OFZ).
Does changing the payment currency mean default
ISDA (International Swaps and Derivatives Association) reported that it would consider payments on Russian Eurobonds in a currency not stipulated by the terms of the issue as a default.
According to Siluanov, the default event is the failure to pay from Russia. "The payment will be made, but the problem is that investors will not be able to receive it," the minister emphasizes. A "paradoxical situation" has developed because the US has banned foreign banks and depositories from making payments to Russia, and foreign investors from receiving payments.
Russia default countdown has begun May 27, when investors did not receive payments due to the fact that on May 25 the United States did not renew a license allowing creditors to receive foreign currency on Russia's public debt.
June 1 Committee on Credit Derivatives Europe, Middle East and Africa (CDDS EMEA) announced about Russia's default due to non-payment of "additional" interest on $1.9 million. This decision is only relevant for participants in the market for credit default swaps (CDS) — derivative financial instruments for Russian Eurobonds. The decision is not a default event and "does not affect" Russia's relations with its creditors, Siluanov assured.
Investors will receive money when they waive claims
"On any day when an investor wants or can come for his money, the ruble equivalent will be waiting for him," Siluanov said.
To withdraw money, investors will have to sign a waiver of any claims. Ruble accounts will be opened in absentia for owners of Russian bonds. To receive payments, they will have to apply to NSD with supporting documents. The process can take a long time, so the funds in the accounts will be indexed to the market rate of the dollar or euro until the investor receives a settlement.
When it will be possible to talk about the onset of default
Formally, a default can occur only after the entry into force of a court decision on the suit of investors, Siluanov said. Bondholders can apply to the court for recognition of default and accelerate payments. But everything is not so simple – the prospectus implies the immunity of Russia. "This means that even if a claim is filed, a foreign court will not have jurisdiction to consider it on the merits," the minister explained.
In practice, it "doesn't make sense for investors to initiate lengthy and costly litigation" with Russia, which is willing to pay its debts, it's just that investors are prohibited from receiving payments due. "That's why we say that here is your money, come and take it right away," the minister added.
Consequences of US and EU actions
"This whole situation looks like a farce. And most importantly, the goal of bringing the situation to the point of absurdity is incomprehensible," Siluanov believes.
If the goal is, in addition to gold and foreign exchange reserves, to find and block other Russian assets abroad and levy execution on them, "then Russia does not have such commercial assets, and all official assets have diplomatic immunity," the minister noted.
Sanctions against Russia are a "financial nuclear bomb," Deputy Finance Minister Alexei Moiseyev said on June 23 at a roundtable discussion of the Duma Committee on Financial Markets (RTVI followed the broadcast): "The plan was to tear our financial system to shreds, but it didn't work out."
US Treasury Secretary Janet Yellen recognized lack of legal grounds for the confiscation of Russia's assets.
Gold and foreign exchange reserves were also frozen in Libya, Iran, Venezuela and Syria. Part of the Libyan money was used to cover the costs of "restoring democracy in Libya."
"If, nevertheless, we reach the stage of relations where diplomatic assets will be levied, then this is tantamount to breaking off diplomatic relations and a direct conflict. And it will be a different world with completely different rules. And then we will have to react differently – not in the legal field," Siluanov stressed.
How will this affect the West?
According to Siluanov, it would be correct to recognize the refusal of foreign financial intermediaries to fulfill their obligations as a "default": "This damages the business reputation of Western financial institutions. The consequences of such decisions will be significant for the entire global financial system, the former trust in the Western financial infrastructure, obviously, will no longer exist."
The American authorities "hit their investors and their taxes," the minister stressed. Losses, in particular, will suffer large US funds. Before the "special operation" began, the main holders of Russian sovereign debt were Capital Group and Fidelity, informed Bloomberg.