News
The Kremlin is preparing a global crisis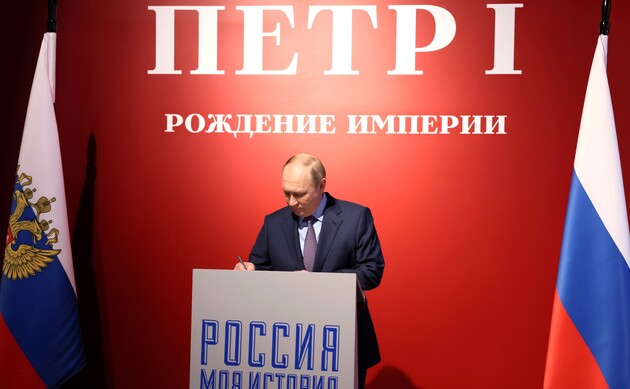 In the coming weeks, Russia will try to implement a multi-crisis scenario for the collective West. They write about it Mikhail Gonchar and Denis Vinsky in an article for ZN.UA – "Gazprom's TurboAttack: how it threatens Europe and Ukraine".
"A far-sighted plan is being seen – a multi-crisis scenario. In addition to the food crisis in African countries, Russia wants to inflate the "holodomor" scenario in Europe, which did not work last winter," the article says.
It is emphasized that since the US and NATO show cowardice on the issue of the military unblocking of the Black Sea, the Kremlin believes that Germany and the EU will show the same cowardice on the gas front. Especially since the Kremlin's "ruble ultimatum", although not fully, worked. This gives him confidence that he should continue to go through raising rates and blackmail.
To be more convincing, the Kremlin can:
Instruct Gazprom to stop transporting gas through Ukraine under one pretext or another.
Soon, Moldova will become the object of a gas attack – disconnection from gas supply – in the context of attempts to obtain candidate status in the EU.
To further chaoticize the West, "technical incidents" could "suddenly" arise on the transatlantic fiber optic links between Europe and North America. The activity of the Main Directorate of Deep-Sea Research of the Ministry of Defense of the Russian Federation at great depths in the North Atlantic has been repeatedly noticed in recent years.
"Will the multi-crisis scenario succeed? Neither the Kremlin nor Gazprom is sure of this, but the algorithm of actions malicious for the energy security of the EU and Ukraine is already visible. in action, we will soon see again how blackmail and provocation work," the authors of the article note.
Recall Now Russia is trying to create the impression of problems with Nord Stream 1. To do this, a scenario of allegedly simultaneous failure of four Siemens turbines was launched. Not a single expert believes in this. But this will not prevent Russia from shutting down the pipeline in the midst of pumping gas into European gas storage facilities.
Further, Russia will most likely announce that the Nord Stream 2, stopped forever as a result of sanctions, is the only salvation from "holodomor" in Europe.