News
The invaders fired on Chasov Yar in the Donetsk region – the enemy killed one person and wounded 11 more, including children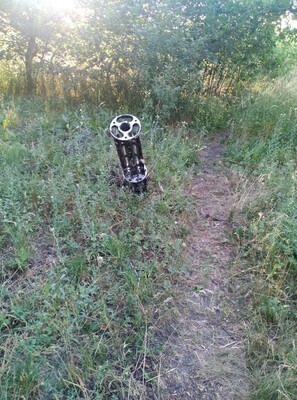 The day before, Russian invaders shelled the city of Chasov Yar, in the Bakhmut district of Donbass, informed OVA Chairman Pavel Kirilenko. As a result of the shelling, there are dead and wounded, including children.
"Six wounded children are the result of yesterday's shelling of Chasovoy Yar. The Russians attacked the beach on the Golden Rybka Lake within the city. According to preliminary information, cluster shells were used," Kirilenko said.
He added that only one person died as a result of the shelling. Another 11 were injured.
"This is another war crime of Russians on our soil. Everything is carefully documented. You will have to answer for everything!" Kirilenko added.
Read also: Russian troops hit Donetsk region with air-to-ground cruise missiles: there are dead and wounded
The General Staff of the Armed Forces of Ukraine reported that the military of the Russian Federation regrouped in the Donetsk direction in order to strengthen their units for further military operations in the Bakhmut direction. Today, in the indicated direction, the invaders shelled the areas of Berestovoye and Kamyshevakhi. They also tried to advance in the direction of Alexandropol – Kamyshevakh, but they did not succeed and retreated.