World
The food crisis in the world will persist until the end of the war in Ukraine
The President stressed that Africa is held hostage by Russia.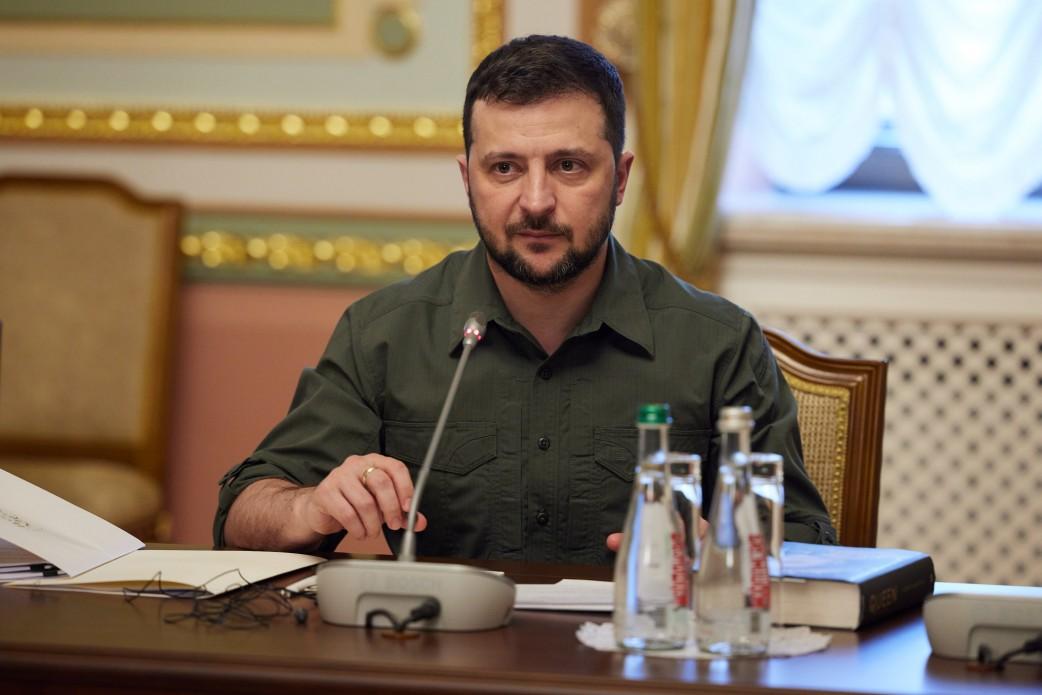 food crisis in the world will be preserved as long as the colonial war of Russia against Ukraine continues.
About it declared President of Ukraine Volodymyr Zelensky during a speech at a meeting of the Bureau of the Assembly of the African Union.
According to him, now Africa is actually held hostage by those who unleashed a war against Ukraine.
"This war may seem very far from you and your countries to some. But food prices, which are rising catastrophically, have already brought it home to millions of African families. As well as to many families in Asia, Europe, Latin America. On all continents, the unfair level of food prices provoked by the Russian war is painfully felt. But it is for your countries that, unfortunately, this can become a particular problem," Zelensky said.
The President added that it is necessary to take into account various factors: the population growth on the African continent, the continued economic recovery after the pandemic, the lack of domestic financial reserves in many states in order to buy food at significantly high prices.
According to the head of state, it is especially difficult for some countries of the African continent to maintain the necessary food supplies in the conditions of a physical shortage in the global market.
"The crisis began precisely on February 24, when the Russian fleet blocked Ukrainian ports on the Black and Azov Seas. The sea route is the main one for the agricultural sector of our state. And Ukrainian agricultural exports are one of the foundations for the stability of the global food market. Ukraine is one of the main suppliers of wheat , sunflower oil, corn," Zelensky stressed.
He added that according to expert estimates, the lives of about 400 million people in different countries of the world depend on Ukrainian food exports.
The President emphasized that if it were not for the Russian war against Ukraine, there would be no shortage in the food market, Ukrainian farmers and agricultural companies would be able to provide a record harvest this year, and people in Africa, Asia and anywhere else in the world would not would suffer catastrophic increases in food prices.
"This situation demonstrates how connected everything is in the world. One war in Europe, namely, Russia's attempt to seize our land, turn Ukraine into its colony, has caused access to food to deteriorate everywhere, the threat of hunger increases. Of course, we are on the defensive Of course, we will defend our independence until we win this war. And, of course, we are already trying to build new supply logistics," the president said.
According to him, now Ukraine has more than 25 million tons of grain in the elevators, which traditional consumers of Ukrainian products expect.
Now exports are being established by rail and through the ports of neighboring countries, so that even last year's harvest and this year's harvest could reach consumers.
"But new routes manage to send a much smaller volume and for a much longer time. This ultimately leads to an increase in the cost of supplies," Zelensky said.
The head of state added that complex multi-level negotiations are ongoing to unblock Ukrainian ports, but there is no progress yet, because no real tool has yet been found to ensure that Russia does not attack them again.
"That's why the food crisis in the world will persist as long as this war of colonialism continues, Russia's war against our state, and as long as our ports are blocked," the president said.
Zelensky recalled that Ukraine was one of the main European producers of fertilizers, but due to the lack of raw materials and the threat of missile strikes or destruction, production was actually stopped.
"And some of the enterprises are already in the war zones and simply defeated by Russian troops. Have you heard about this from your Russian partners with whom you keep in touch? Did they tell you exactly about this? I'm sure they tell you completely different things. But in fact, they need this crisis. They deliberately aggravate it. Because they are trying to use you and the suffering of people to put pressure on the democratic states that have imposed sanctions against Russia," the head of state stressed.
Zelensky stressed that the sanctions policy is only aimed at ensuring that Russia stops trying to turn Ukraine into its slave.
Grain theft from Ukraine:
On May 30, 2022, Andriy Yermak, head of the Office of the President of Ukraine, said that the global food crisis provoked by Russia could still be avoided. According to him, it is necessary to unblock Ukrainian ports by sending military convoys of partner countries to the Black Sea, which will accompany grain cargoes.
As of June 7, Russia has stolen up to 500,000 tons of Ukrainian wheat worth $100 million since the Russian invasion in February. Most of this cargo was delivered by trucks to ports in occupied Crimea and then transported by ships, including those under Western sanctions.
The US State Department named the Russian vessels Matros Koshka, Matros Pozynich and Mikhail Nenashev as suspected of carrying stolen grain. These vessels cruised between the Kerch Strait, which separates Crimea and Russia, and various ports in the Eastern Mediterranean.
At the same time, maritime tracking websites and experts noted that the Russian Federation hides information about involved vessels. In particular, sanctioned ships often turn off their transponders to hide their port of departure. Sometimes they moored in Turkey or Syria.
According to media reports, in Sevastopol Ukrainian grain is loaded onto ships every day.
Earlier it became known that the Russian Federation, Turkey, Ukraine and the UN prepared a roadmap to ensure the operation of a safe corridor for the export of agricultural products from the ports of our state.
President of the European Council Charles Michel said that in the food crisis that is unfolding in the world due to the war in Ukraine, only Russia is to blame.
On June 6, US Secretary of State Anthony Blinken said the US had evidence that Russia steals grain from Ukraine for sale for profit.
On June 10, Foreign Minister Dmitry Kuleba announced the active phase of negotiations to find solutions to overcome the global food crisis.
You may also be interested in the news: