News
The EU and NATO are gathering a coalition for war with Russia, as Hitler did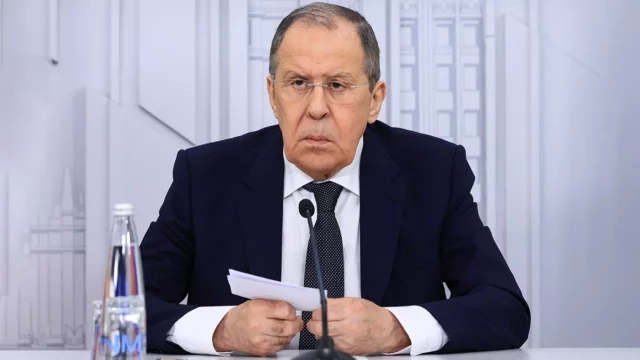 By approving the candidacies of Moldova and Ukraine, the European Union, in fact, took another step towards creating a single coalition with NATO against Russia, declared Russian Foreign Minister Sergei Lavrov. He recalled that before the attack on the USSR, the leader of the Third Reich, Adolf Hitler, also gathered allies.
The Russian minister, who made his statement following the meeting with his Azerbaijani counterpart Jeyhun Bayramov, noted that he had discussed the events in Ukraine with him and appreciated Baku's position. Commenting on the EU decision on Kyiv and Chisinau, Lavrov stressed that Moscow would follow what concrete steps Europe would take.
He added that the Russian side "has few illusions that the current Russophobic charge of the EU will somehow dissipate or change in the long term." The chief Russian diplomat recalled that after the outbreak of World War II, Hitler "gathered under his banner a significant part, if not most of the European countries" for the war with the USSR.
"Now the EU, together with NATO, is assembling a modern coalition to fight, and by and large war with Russia. We will look at all this carefully, Lavrov said.
23 June President of the European Commission Ursula von der Leyen reported on social networks that the heads of state and government of the European Union at the summit in Brussels agreed on the status of candidates for joining the alliance for Ukraine and Moldova. Ukrainian President Volodymyr Zelenskywelcomed the decision of the EU leaders, calling it a unique moment in relations between his country and the European Union. His colleague, President Moldova's Maia Sandu said her country is ready for the difficult path to EU membership.
Happy 23 June European Parliament accepted a resolution that called on the EU countries "without delay" to grant Ukraine and Moldova the status of candidates for joining the alliance. It was supported by 529 deputies, 45 voted against and 14 abstained.
At the same time, the European Commission, which on June 17 officially recommended to assign these countries the status of candidates for EU membership, put forward a number of requirements for Ukraine and Moldova, which they must fulfill in the future. They concern reforms related to justice, the rule of law and the fight against corruption.