News
The destruction of the Russian tug "Vasily Bekh" demonstrates the difficulties in supporting the occupiers on Zmeiny Island – British intelligence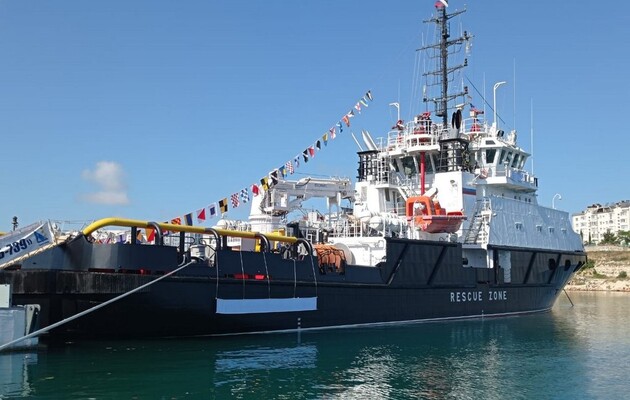 Destruction by the Ukrainian military of the Russian tug "Vasily Bekh" when transporting weapons for the occupiers, he demonstrates difficulties in supporting the occupiers on Snake Island, transmits British intelligence. At the same time, it is indicated that the ability of Ukraine's coastal defense has significantly neutralized the ability of the Russian Federation to establish control at sea.
"On June 17, 2022, Ukrainian troops announced their first successful use of Harpoon anti-ship missiles donated by the West to destroy Russian naval forces. The target of the attack was almost certainly the Russian sea tug Spasatel Vasily Bekh, which was delivering weapons and personnel to Zmeiny Island in the northwestern Black Sea. The destruction of a Russian vessel during a resupply mission demonstrates the difficulties Russia faces in trying to support its occupying Serpent Island forces.
UK intelligence noted that this is the last of the Russian ships, including the cruiser Moskva, damaged or destroyed by Ukraine during the full-scale Russian-Ukrainian war.
"The viability of Ukraine's coastal defenses has largely neutralized Russia's ability to establish maritime control and design naval forces in the northwestern Black Sea. This undermined the viability of the original Russian operational plan for the invasion, which assumed the maintenance of the Odessa region under a threat from the sea, "the intelligence added.
Read also: In OK "South" called the new number of ships of the Russian Federation in the Black Sea
Recall that our defenders hit the tugboat of the Black Sea Fleet of the Russian Federation "Vasily Bekh", which was transporting weapons and personnel to the Snake Island. Later enemy tug went after the ship "Moscow" – sank.