News
The case against Medvedchuk – the court began the first hearing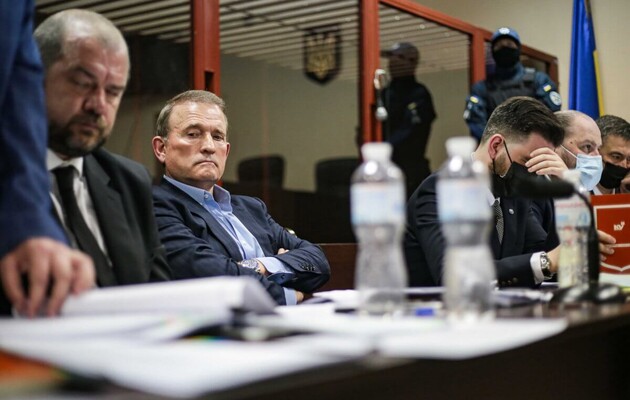 Lychakivsky District Court of Lviv on Thursday, June 23, behind closed doors, began a preliminary hearing on the case of accusation of a People's Deputy of Ukraine Viktor Medvedchuk in high treason and attempted theft of national values.
"The Lychakiv District Court of Lviv is holding a preliminary hearing on Medvedchuk's case," the Interfax-Ukraine news agency reported, citing the Prosecutor General's Office.
According to the procedure, at the preliminary hearing, the court must decide on the appointment of the case for a hearing on the merits.
Indictment against Viktor Medvedchuk in the case of high treason and attempted plunder of national values taken to court 2 June. Medvedchuk is accused of attempting to plunder national values ​​together with another people's deputy of Ukraine from the OPFJ, who is on the wanted list, as well as Russian officials, – we are talking about illegal oil and gas production in the Black Sea shelf in the Autonomous Republic of Crimea ..
According to Prosecutor General Irina Venediktova, the investigation has collected significant evidence of Medvedchuk's guilt in the case of treason and attempted plunder of national values. Other cases against him are still being investigated.
Read also: The property of Medvedchuk's channels was confiscated for defense needs – "DM"
Earlier, the Lychakovsky District Court extended Medvedchuk's detention until August 9. Also, by a court decision, 279 paintings, figurines, dishes and a railway dining car, found during a search on June 7 in the house of Viktor Medvedchuk, were arrested.